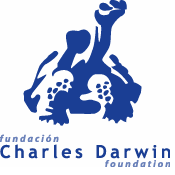 The Mangrove finch with only 60 - 80 individuals remaining is the rarest bird in the Galapagos Islands and one of the five species of small land birds facing a high risk of extinction due to threats posed by introduced species like Philornis downsi.
San Diego, CA (PRWEB) October 11, 2013
The Charles Darwin Foundation for the Galapagos Islands (CDF) and the International Community Foundation (ICF) received news this week that a $600,000 grant from The Leona M. and Harry B. Helmsley Charitable Trust will allow CDF and collaborating institutions to move ahead with research designed to save Galapagos bird species on the brink of extinction. Over the next two years, the aim is to develop techniques for protecting small land birds.
The Galapagos National Park Directorate (GNPD), the organization that is responsible for the administration and management of this UNESCO World Heritage Site and Biosphere Reserve, will put these techniques into practice. At the heart of this effort is preventing the first bird extinction from occurring in the Galapagos Islands.
Small land birds in the Galapagos Islands are facing an increasingly uncertain future, due to numerous threats from introduced species and diseases. More than half of the 20 endemic passerine species are at risk, with at least 5 species facing extinction. The most imminent threat is posed by the presence of the invasive fly, Philornis downsi, a nest parasite of native passerines, and, in the case of smaller birds such as finches, the cause of very high levels of fledgling mortality.
To help address these concerns, the Helmsley Charitable Trust has awarded the International Community Foundation a grant to support priority research already in progress at the CDF, State University of New York- College of Environmental Science and Forestry (SUNY-ESF), and University of Minnesota (UMN). This research was identified as highest priority at an international workshop organized by CDF and the GNPD in 2012, the end products of which were two strategic plans to guide research.
The funding will start immediately and will enable CDF to continue important research in the Galapagos Islands to understand the ecology of Philornis downsi, and to trial techniques for preserving and increasing populations of threatened bird species. Highest priority is the critically endangered Mangrove Finch (with ~80 individuals remaining). CDF and GNPD will be working with experts at San Diego Zoo and Durrell Wildlife Conservation Trust to develop techniques for protecting hatchlings from parasitism by this fly.
This support will also permit CDF's collaborators in the USA to continue investigations into novel methods for mitigating the impacts of Philornis downsi throughout the archipelago. Scientists at SUNY-ESF are currently exploring the possibility of using attractants such as pheromones or food odors for mass trapping or disrupting fly-mating patterns. Biological control using highly selective natural enemies is another option for permanent suppression over large areas. Scientists at University of Minnesota are exploring natural enemies of the fly in its native range in Trinidad.
This grant not only brings in help from international collaborators, but also provides training opportunities for young Ecuadorian researchers in invasive species ecology and ecosystem restoration. Capacity building is invaluable for the sustainable management and conservation of this unique archipelago over the long-term.
About the Helmsley Charitable Trust
The Leona M. and Harry B. Helmsley Charitable Trust aspires to improve lives by supporting effective nonprofits in a variety of selected areas. Since 2008, when the Trust began its active grantmaking, it has committed more than $900 million to a wide range of charitable organizations. For more information on the Trust and its programs, please visit http://www.helmsleytrust.org.
About the International Community Foundation
The International Community Foundation's mission is to increase charitable giving across U.S. borders to benefit communities and non-profit organizations internationally with an emphasis on Mexico and Latin America. Established in 1990, the foundation's grantmaking totaled over $5 million during fiscal year 2013. For more information visit: http://www.icfdn.org.