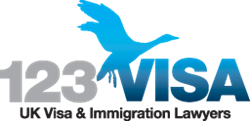 Our team of London based Immigration Solicitors and Lawyers will use their 15 years' experience and Knowledge, to help Tier 1 clients switch to the Tier 2 skilled worker visa
London, UK (PRWEB UK) 16 October 2013
123 Visa are helping international students to stay in the UK after completion of their studies. Changes to the UK immigration rules came into place on 1st October which will make it easier for those studying in the UK with a Tier 1 Graduate Entrepreneur Visa to switch to a Tier 2 Work visa and the immigration solicitors London team at 123 Visa are helping their clients to make the most of these changes.
Tier 1 visas are designed for high value migrants, such as international graduates with attractive business ideas. The rule changes do not affect the legal procedures in obtaining the visa; however, the process has been simplified to encourage more international students to come to the UK.
123 Visa are a team of UK immigration specialists with offices in 11 different locations across the UK including Birmingham and London. Their aim is to make the process of applying for a UK visa as quick, simple and stress free as possible, providing each client with their own immigration solicitor to keep them up to date throughout the application process.
"The recent changes to UK immigration law should help the UK to attract more talented individuals to work and study in the UK and with the support of immigration specialists such as 123 Visa, the process should be even more expedited," Nathaniel Taylor, Director at 123 Visa said. "Our team of London based Immigration Solicitors and Lawyers will use their 15 years' experience and Knowledge, to help Tier 1 (Graduate Entrepreneur) clients switch to the Tier 2 skilled worker visa, under the new rules which came into effect as of October 2013."
Anyone wishing to find out more information about Tier 1 visas can visit the 123 Visa website.