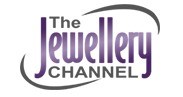 We are always looking for ways to bring our customers outstanding jewellery at outstanding prices, so our latest offer of free delivery on all online orders over £45 is simply another way of living up to our Customer Gold Star rating.
(PRWEB UK) 16 October 2013
As part of their on-going commitment to giving their customers top quality items at exceptional prices, The Jewellery Channel (TJC) is giving shoppers the added bonus of free Standard Delivery when ordering goods which total more than £45 (this offer is valid purely when buying from their website at http://www.thejewellerychannel.tv).
In addition to this appealing online perk, TJC keeps delivery costs to a minimum by setting a daily limit to how much customers will be charged - regardless of how many items a shopper buys in any one day (defined as Midnight to Midnight), the most they will ever be charged for Standard Delivery is £4.95.
For a single item order (which could be as little as £10 thanks to TJC's continual bargain promotions and low pricing policy), Standard Delivery will only cost £2.95. If shoppers simply can't wait for their item to be delivered in two to five working days, TJC also offers a Fast Track Express Service, which will see orders winging their way to their doorstep within two days.
The Jewellery Channel has earned a leading reputation amongst customers for their Gold Star Pricing, which sees them doing everything possible to deliver bring surprising affordability to their vast luxury stock range.
One of the prime ways they do this is by ensuring all their jewellery is crafted by their own experts or sourced direct from manufacturers and designers – this effectively cuts out the usual Middlemen so that customers can make up to 50% savings compared to the High Street.
As part of a large conglomerate, TJC also has the buying power to purchase in bulk from manufacturers, allowing shoppers to enjoy wholesale pricing without exorbitant mark-ups.
Furthermore, TJC's business model is to avoid the overheads of High Street stores and expensive marketing – by cutting out these unnecessary frills they are able to bring even more savings to customers.
Instead, TJC's popular TV network broadcasts to over 30 million homes across the UK and Republic of Ireland, while their website complete with Personal Shopping Service, real-time online assistant and helpful search criteria gives customers a pleasurable, fuss-free shopping experience they can take for granted.
To top this off, TJC has a Best Price Promise - this guarantees that if a customer finds an item elsewhere with a cheaper price tag, they will be happy to match it.
Managing Director of The Jewellery Channel, Colin Wagstaffe, commented on their new delivery perk: "We are always looking for ways to bring our customers outstanding jewellery at outstanding prices, so our latest offer of free delivery on all online orders over £45 is simply another way of living up to our Customer Gold Star rating."