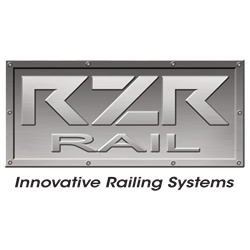 Frederick, MD (PRWEB) October 16, 2013
East Coast Cable Solutions is pleased to announce its expanded lineup of cable railing systems. Home and business customers can now browse the new and innovative RZR Railing System as well as Vertebrace Support System at the official website of East Coast Cable Solutions.
RZR Rail comes in both handrail and guardrail options and it meets specifications for ADA code compliance (check your local building codes). The railing is made in the United States, features swageless connections, and comes with a large selection of fittings and hardware options.
Vertebrace is East Coast Cable Solution's newest offering for patios and decks when PVC or composite sleeves are used with stainless steel cable guard rails. The patent-pending support posts (hidden inside composite sleeves) transfer and properly distribute the support needed for proper tensioning of the cables.
Both RZR Rail and Vertebrace Support Systems are made in the United States, affording you competitive shipping timetables and costs. Both products feature options for both 36" and 42" tall railing.
About East Coast Cable Solutions: East Coast Cable Solutions provides and installs stainless steel cable railing systems and hardware for residential and business properties. The company serves the mid-Atlantic and Northeast regions locally with 1-or-2 day delivery to: New York, NY, Washington DC, Virginia, Maryland, Delaware, New Jersey, Pennsylvania, New York, Indiana, Ohio, and West Virginia.