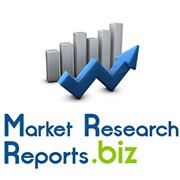 Albany (PRWEB) October 15, 2013
In 2009, the State Administration of Radio Film and Television (SARFT) released Opinions on TV Shopping Channel Construction and Management and Notice concerning Strengthening Management over TV Shopping Video Advertising and Home Shopping Programs in succession, which made China's TV shopping market more standardized, with market size up to RMB58.67 billion in 2011 and RMB70.12 billion in 2012.
For TV shopping companies, there are two influential types of business models: first, companies or professional shopping channels established by local TV stations themselves; second, companies operated by buying television time. Broadcast television system-managed TV shopping channels by virtue of their own low-cost channel advantage as well as the cooperation with broadcast television media are expanding their coverage and gaining more market share.
Browse full report with TOC: http://www.marketresearchreports.biz/analysis-details/china-tv-shopping-industry-report-2013
As of October 2013, no laws or regulations have been yet issued for TV shopping in China. Accordingly, there are no definite rules about the positioning, entrants' qualification, radio broadcast norms and other issues of TV shopping. Professional Committee of Media Shopping, China General Chamber of Commerce has already formulated Operational Requirements for Media Shopping, which with detailed provisions on show forum of TV shopping, duties and obligations of TV stations and market traders has been approved by the Ministry of Commerce People's Republic of China and will come into effect on November 1, 2013.
China TV Shopping Industry Report, 2013 highlights the followings:
A general overview of China's TV shopping industry, covering development course, policies and regulations, market size, industry chain, current development and future trends;
Analysis on major developments of TV shopping industry in China, involving competition pattern i.e. home shopping and advertising model as well as development trend;
Analysis on 13 companies like Oriental CJ, Happigo, Qegoo, Acorn International Inc. (ATV), Wuxing Shopping, including company profiles, financial data, the latest strategies, trends and so forth.
Table of Contents
1 Definition and Mode of TV Shopping
1.1 Definition
1.2 Foreign TV Shopping Mode
1.3 China\'s Current TV Shopping Modes
Click here to download detail report: http://www.marketresearchreports.biz/sample/sample/176568
2 TV Shopping Industry Chain
2.1 Product Supply
2.2 Payment
2.3 Logistics
2.4 TV Media
3 Development Environments of TV Shopping Industry
3.1 Macroeconomic Environments
3.2 Policy Analysis
3.3 Risks and Solutions
3.4 Contributing Factors
To Buy the copy of this report, visit: http://www.marketresearchreports.biz/analysis/176568
4 Status Quo and Competition of TV Shopping
4.1 Status Quo
4.2 Business Models
4.2.1 TV Direct
4.2.2 Home Shopping Channels
4.2.3 Comparison of Two Models
4.3 Competition
4.4 Outlook
Latest Reports:
AT&T Acquisition and Service Expansion Analysis 2013 and Beyond
Browse full report with TOC: http://www.marketresearchreports.biz/analysis-details/atandt-acquisition-and-service-expansion-analysis-2013-and-beyond
As one of the largest and most progressive network operators in the world, AT&T arguably services as a model for other carriers in terms of service expansion strategy, which is achieves through a combination of organic growth as well as M&A.
AT&T's strategy is focused on more than just horizontal expansion of core services such as voice, broadband, and messaging. The company is also focused on network and services integration, business-to-business (B2B) strategies (such as their recent Enterprise API program), and vertical expansion via acquisition, alliances, and investments. The company is not as focused on value-added services (VAS) for their own customers.
Click here to download detail report: http://www.marketresearchreports.biz/sample/sample/176564
This research addresses many of the recent expansion AT&T initiatives, evaluating the underlying drivers for acquisitions, alliances and investment. The report also analyzes the potential impact for both AT&T and the industry as a whole. The report includes conclusions and recommendation such as creation of a content-based and application-based business models for network operators.
China B2C Online Shopping Industry Report, 2013-2016
Browse full report with TOC: http://www.marketresearchreports.biz/analysis-details/china-b2c-online-shopping-industry-report-2013-2016
In 2008-2012, Chinese online shopping market size ascended from RMB128.2 billion to RMB1,303.0 billion at the CAGR of 78.6%. In H1 2013, the market valued RMB789.21 billion, up 41.2% year on year. Wherein, the B2C (Business to Customer) market scale hit RMB227.86 billion, accounting for 35.2% of the total online shopping market size.
From the perspective of B2C shopping websites, Tmall (53.68%), Jingdong (17.10%), Suning.com (4.74%), Amazon China (2.72 %) and Yihaodian (2.47%) were the top 5 companies by share in Chinese B2C online shopping market in 2012. Although the competition pattern of the B2C market is bound to evolve over time, the B2C platform Tmall and the proprietary B2C website Jingdong will still occupy the leading positions firmly in the short term; however, the market share of other B2C websites will change with product strategy direction, marketing promotion and customer relationship management.
Click here to download detail report: http://www.marketresearchreports.biz/sample/sample/176570
With the improvements in income and living standards, Chinese online shoppers emphasize the quality of goods more than before. Compared with C2C, B2C offers better credibility and quality assurance for online shoppers. In the future, the Chinese B2C market size will see a higher growth rate than C2C online shopping market, accounting for more shares in the online shopping market.
About Us
MarketResearchReports.Biz is the most comprehensive collection of market research reports. MarketResearchReports.Biz services are specially designed to save time and money for our clients. We are a one stop solution for all your research needs, our main offerings are syndicated research reports, custom research, subscription access and consulting services. We serve all sizes and types of companies spanning across various industries.
Contact
M/s Sheela
90 Sate Street, Suite 700
Albany, NY 12207
Tel: +1-518-618-1030
USA – Canada Toll Free: 866-997-4948
Website: http://www.marketresearchreports.biz/
Blog: http://mrrbiz.blogspot.com/