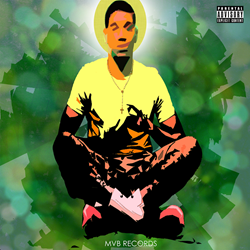 To put this in perspective, some of the releases from Hip Hop's more visible upcoming artists, do not have as many stars as RayBop's 'Gorgeous Hustle'
New York, New York (PRWEB) October 15, 2013
The 23 year old, emerging Hip Hop music artist/composer/producer, from Bronx, New York, woke up to find his latest release via independent record label MVB RECORDS, landing on iTunes' "Hot Indie Titles".
This is nothing new for RayBop, in fact it's his 4th mixtape on iTunes' featured Hip Hop sections; "Hot Indie Titles", "New Indie Discovery", and "New & Noteworthy". However, 'Gorgeous Hustle' has quickly become his highest rated release, with 52 stars.
To put this in perspective, some of the releases from Hip Hop's more visible upcoming artists, do not have as many stars as RayBop's 'Gorgeous Hustle'; a great feat for an independent Hip Hop artist, who is just now building a fan base locally, after building small pockets of listeners and fans in Canada and Europe.
RayBop's prior releases that were featured in iTunes' Hip Hop section, were: Cheeseburger Wallets, The Genesis (Best of 2012), and Crown Fitted. RayBop's extensive music catalog can also be found on Spotify, Rdio, and Rhapsody.