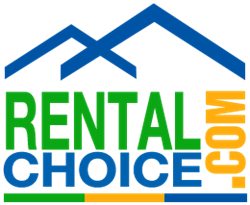 Van Nuys, CA (PRWEB) October 16, 2013
Rental Choice(.com) is proud to announce a new advertising partnership with ClearStone Property Management. ClearStone Property Management provides comprehensive, reliable, trustworthy and cost effective services to residential property owners and real estate investment firms alike.
As a result of the new partnership, the Rental Choice (.com) directory will feature ClearStone Property Management, who will receive custom advertising that focuses on their property management services. Visitors to Rental Choice (.com) are able to learn more about ClearStone Property by visiting their profile page on the directory. This profile page allows users to click through to ClearStone Property Management's website, which lists properties currently under their management. Users can also call ClearStone Property directly or submit a brief contact form to communicate via email.
ClearStone Property is the local rental market expert. They have over 20 years of experience in saving both time and money, as they help clients avoid costly mistakes, comply with complex legal requirements, and improve cash flow. Their objective is to enable their clients to do what they love and enjoy, while ClearStone works hard taking care of the endless day to day tasks that accompany investment property management. Clients choose ClearStone Property Management because of their experience, industry expertise, and technology to prudently manage their most valuable assets. The endless services ClearStone Property provides include collecting rent, routine property inspections, rigorous tenant screening and much more. ClearStone Property Management is known for its impeccable ethics and integrity.
Rental Choice (.com) uses targeted marketing strategies to reach out to property owners and offer them free access to the online directory. The property owners are then able to connect directly with a property manager in their local area either through a form sent directly to the company email, phone or by visiting their website directly for more information from a link that is provided on the advertiser's landing page. To learn more about Rental Choice (.com), visit http://www.rentalchoice.com.
###