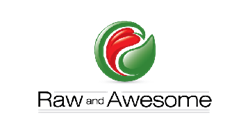 "This package is for clients who are serious about making a change in their lifestyle and ready to start living a more vibrant life, but just need a little support and motivation during the transition,"
Atlanta, Georgia (PRWEB) October 18, 2013
AADP certified Raw foods expert and health coach Sharon Johnson is now offering group and private programs in food preparation and juicing through her Atlanta-based company Raw and Awesome.
Her new programs include both group and private classes and a three-month private VIP program for clients committed to improving symptoms, losing weight and increasing their energy levels and overall health.
Her three-month VIP program, which was launched this month, begins with an at-home visit, during which Johnson discusses the program, provides tips and resources, takes client measurements, completes a kitchen inventory and does a multi-meal raw foods preparation demonstration.
"This package is for clients who are serious about making a change in their lifestyle and ready to start living a more vibrant life, but just need a little support and motivation during the transition," Johnson said. "It's a big change, but they will start feeling the benefits from it immediately."
Based in Atlanta, raw foods expert and health coach, Johnson has seen the benefits of raw food diets first hand. After going raw in 2005, she lost 60 pounds and saw a myriad of health benefits — she found her overall mood and ability to deal with stress improved greatly, her chronic back pain disappeared and the eczema she had almost her entire life suddenly started disappearing.
"Besides the weight loss benefits, I also had dry skin and eczema all of my life, but after going raw, my skin became smoother and it's not nearly as dry as it used to be," Johnson said. "When I am eating a raw, or mostly raw, diet, I notice that my skin symptoms have improved significantly."
Johnson has seen the same types of transformations in clients. She shares her success story and client testimonials at http://www.rawandawesome.com.
In addition to the new VIP program — which also includes weekly meal-plan emails, access to additional supplies, a one-on-one grocery shopping trip and the option for weekly follow-up conversations — Raw and Awesome also expanded its group programs and, just in time for the holiday season, is offering a pre-holiday detox program.
With a background in the fast-paced business world and a raw foods expert, Johnson also announced her intentions to unveil a new corporate wellness program.
"I'm very excited about the corporate wellness program for Atlanta businesses, and I look forward to an official launch early next year," Johnson said.
For more information about Raw and Awesome programs, trainings, and corporate services, please visit http://www.RawAndAwesome.com.