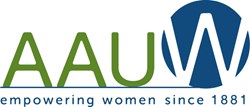 Washington, D.C. (PRWEB) October 15, 2013
The American Association of University Women (AAUW) this month hosts a national dialogue on the importance of teaching gender studies in grades 7–12 as a way to improve school climate for all students. Registration closes Friday, October 18, for the daylong AAUW Gender Studies Symposium set for Saturday, October 26, at the University of Missouri, St. Louis.
The symposium focuses on creating classrooms of justice by incorporating the values of social justice into existing classes such as English, social studies, and science. Attendees will hear from academics and activists who have resources and program ideas that teachers can integrate into their classrooms.
The AAUW research report Crossing the Line: Sexual Harassment at School features a case study on how teaching gender studies in middle and high schools can help address the problem of sexual harassment, a form of bullying. The AAUW report found that nearly half of surveyed students in grades 7–12 experienced sexual harassment at school during the 2010–11 academic year, a statistic that is especially important to highlight in October, which is National Bullying Prevention Month.
"AAUW took a leading role in this symposium because we want to see a promising practice put into place. Our study confirms that many students are withdrawing from academic pursuits or dealing with worse problems because of the hostile climate created by their tormentors and passive bystanders," said AAUW Executive Director Linda D. Hallman, CAE. "This symposium will give teachers the tools they need to bring gender studies into the classroom as a way to foster a more welcoming climate for all students."
Ileana Jiménez, renowned educator, activist, and founder of Feminist Teacher, will give the keynote address.
"This symposium will be the first of its kind to bring together secondary school teachers, women's studies professors, and activists in a dialogue about how to incorporate women's and gender studies into schools nationally," Jiménez said. "There are growing numbers of public school teachers already doing this work across different disciplines such as literature and history, science and math, health and wellness. We hope teachers will walk away with new ideas and collaborations to bring a gender justice lens to their classrooms, no matter what subject they teach."
---
The American Association of University Women (AAUW) empowers women and girls through advocacy, education, philanthropy, and research. Our nonpartisan, nonprofit organization has more than 170,000 members and supporters across the United States, as well as 1,000 local branches and more than 800 college and university partners. Since AAUW's founding in 1881, our members have examined and taken positions on the fundamental issues of the day — educational, social, economic, and political. Learn more and join us at http://www.aauw.org.