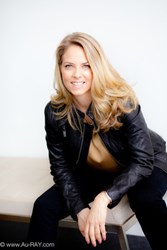 "Attend this webinar and you'll discover many key strategies for using publicity for maximum impact in your business without breaking the bank."
Farmington, Michigan (PRWEB) October 21, 2013
Businesses interested in increasing their customers, profits and publicity are taking advantage of a free webinar coming up Tuesday, Oct. 29, offered by marketing expert Cheryl Heppard.
Registration for the no-cost program designed to help consultants, business coaches and corporations create effective marketing campaigns is as simple as signing up with an email address at http://www.CherylHeppard.com/free.
Heppard, who has helped dozens of businesses grow and prosper, will guide those who sign up through fast and simple ways to get media attention. "Publicity is credible, cheap, powerful, and if used properly will be one of the most dynamic tools available in your marketing plan," Heppard said.
Her no cost training call will reveal strategies that can be put to use right away to garner thousands of dollars of free national visibility without the payment of thousands of dollars to a public relations agency. "Attend this webinar and you'll discover many key strategies for using effective strategies that can get you media attention for maximum impact in your business without breaking the bank," said Heppard, a seasoned strategist who focuses on helping small businesses and entrepreneurs.
"She intuitively knows how to put the sizzle in your site," said one of Heppard's clients who specializes in online marketing. Heppard has supported numerous small business owners and health/wellness practitioners use her marketing strategies to attract more clients and increase their incomes.
Her mission is to help them build successful six-figure businesses, as she has her own. In addition to founding many websites including CherylHeppard.com and FrontStreetPR.com, she also is a well-known internet marketing expert.