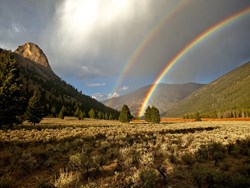 The Sun Valley Jazz Festival draws visitors from all 50 states, every Canadian province and several foreign countries each year.
Sun Valley, ID (PRWEB) October 15, 2013
The 24th Sun Valley Jazz Jamboree returns to Sun Valley October 16-20, 2013 to please the ears and tickle the smiles of attendees from all 50 states, every Canadian province, and several foreign countries. This annual event brings some of the best acts in jazz to the area each fall.
A full four days of jazz await visitors with acts like Meschiya and Dem Lil' Big Horns, Pearl Django, and the Yale Whiffenpoofs joining standbys like the Dixieland All Star Band and local heroes the Paul Tillotson Trio on several stages around the valley providing a non-stop line up of listening all weekend long.
Special dance lessons, competitions, and demonstrations add to the excitement with it all culminating in the Afterglow Dinner on Sunday with a All Star Big Band Dance to follow.
For more information on the Sun Valley Jazz Jamboree, go to http://www.sunvalleyjazz.com and get your tickets for a great weekend of music and fun.