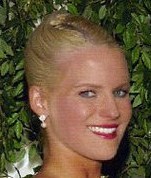 Brittany Walters-Bearden, the co-founder and CEO of At Large PR, an ad-hoc PR agency for startups, offers advice for startups on 'School for Startups', hosted by Jim Beach.
Dallas, Texas (PRWEB) October 16, 2013
On the October 11th episode of School for Startups, Brittany Walters-Bearden, the co-founder and CEO of At Large PR, which offers PR for startups, offered startups advice on public relations. Every business can benefit from getting the word out about themselves, but most small businesses and startups can't afford traditional public relations services. At Large PR is designed and priced to meet the needs of startups, offering ad-hoc public relations services, so Walters-Bearden is well-aware of the challenges that face startups.
Appearing on the show, Walters-Bearden offered advice and insights for startups that are trying to do it themselves, and a few ideas that they can discuss with their public relations firm, if they are one of the startups lucky enough to be able to afford a professional team. Walters-Bearden says, "'School for Startups' is a fantastic resource for startups, and the show always has interesting guests who are experts on all things startup. I am very proud to be one of them."
She added, "While we have some large clients, our primary focus has always been helping startups and small businesses take advantage of all that public relations has to offer, which the traditional retainer model precludes them from. We understand and are well-versed in the challenges that they face, from pricing to securing coverage, so I hope that by sharing some strategy and some tips, listeners were able to walk away with a better grasp on PR. It is such an honor to have been one of Mr. Beach's guests, and I hope that his listeners were able to obtain some real takeaways that they can start implementing or build into their strategy."
Jim Beach, the host of School for Startups, said of Walters-Bearden's interview, "I have been in PR for 25 years and I learned some new things, some new tricks from Brittany."
To listen to the full interview, please visit http://schoolforstartupsradio.com/2013/10/october-11-2013/.
At Large PR
At Large PR is a company dedicated to providing affordable public relations services, designed to meet the needs of startups and non-profit organizations. Working on an ad-hoc basis, At Large PR provides their clients with superior value, allowing them to tailor the public relations process to suit their needs and budget.
For more information, please visit http://www.atlargepr.com.
To "like" At Large PR on Facebook, please visit https://www.facebook.com/atlargepr.
Follow At Large PR on Twitter at @atlargepr, or follow its co-founders, Brittany Walters-Bearden and Jeff Bearden at @bwbatlarge and @jwbatlarge, respectively.
Connect with Brittany Walters-Bearden on LinkedIn by visiting http://www.linkedin.com/in/brittanywaltersbearden, or connect with Jeff Bearden on LinkedIn by visiting http://www.linkedin.com/in/jeffbearden.
School for Startups
Listeners can join host Jim Beach everyday at 2:00pm EST as he interviews entrepreneurs and great authors that can help them grow their business, or start one.
Jim is known for this belief that entrepreneurship is not about creativity, risk, or passion. Jim's first book, 'School for Startups', was published by McGraw-Hill in June 2011 and reached as high as number 9 on Amazon's business section. Promoting the book, he has done over 100 radio interviews, was featured in a UPS commercial, was referred to as the Simon Cowell of venture capital by CNN, and was excerpted by 'Entrepreneur' magazine and the 'Wall Street Journal India'.