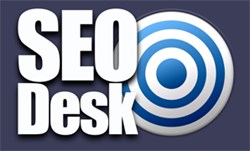 (PRWEB UK) 20 October 2013
Winston O'Boogies is pleased to announce that they are now officially open and ready to provide a unique dining experience in London. The restaurant can be found on North End Road in Fulham Broadway, a two minute walk from the tube station. The restaurant aims to provide a true rock n roll dining experience to the hungry residents and tourists of London, and they aim to offer the best burger in London.
This is a bold claim to make, but the team behind Winston O'Boogies has travelled the world in pursuit of the finest burger. Drawing on their travels and experiences in America, the Far East and South America, the team believe that they can provide everything that London has been crying out for with respect to an exceptional burger option. The beef used in the restaurant has been specially selected for Winston O'Boogies by Donald Russell, the master butcher. Donald Russell is a royal warrant holder to the Queen and all of the cattle used by the firm have been reared naturally in the UK and then dry aged for at least 28 days.
However, it is not just burgers that are on the menus at Winston O'Boogies, diners will find that there is an extensive range of steaks on offer.
The restaurant wants to be recognised as the best steakhouse London has to offer and they provide a specialist way for diners to dine. Every customer is welcome to visit the butcher counter where they can select the cut of beef that they want and how thick it should be cut. This provides every diner with the opportunity to get their steak exactly how they like it. The restaurant also has an extensive wine list while providing plenty of options for kids and desserts.
Music fans will adore the rock n roll memorabilia available around the restaurant. Music fans may well be aware that the name of the restaurant is drawn from a pseudonym used by John Lennon. The memorabilia on the wall pays homage to Lennon, his former band mates and to so many of the talented musicians and artists that created music in the 1960s and 70s. There is no shortage of dining options in London, but the opening of Winston O'Boogies in Fulham Broadway provides diners with a true rock n roll experience.
About Winston O'Boogies:
Inspired by a love of music, great beef, steaks and elegant wine, the team behind Winston O'Boogies decided that there was only one way to bring their passions together. The team travelled the world seeking influences and inspiration for their new adventure. The restaurant believes that they provide the best burger in London, and there is an extensive array of steaks on offer. There is an impressive wine list on offer and all of the family can enjoy dining at Winston O'Boogies as there is a terrific kids menu and plenty of desserts for after.