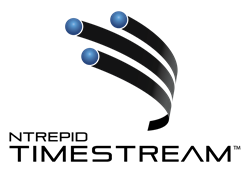 "Timestream Capture harnesses the incredible sensors in the iPhone to make detailed field evidence collection easier than ever before." - Teddy Lindsey, Vice President of Research & Development at Ntrepid Corporation.
Herndon, VA (PRWEB) October 17, 2013
Ntrepid Corporation announces the release of Timestream Capture, an iOS app that streamlines field evidence collection. Timestream Capture allows investigators to use their iPhone or iPod touch to collect evidence in a forensically verifiable way. Once collected, evidence can be wirelessly sent directly to your Ntrepid Timestream™ case.
Timestream Capture was designed to simplify the complicated task of collecting digital evidence. An intuitive design, forensic hashing, location data capture and wireless data retrieval mean increased productivity for investigators. Timestream Capture sets new standards in portable evidence collection.
Use Timestream Capture to take rich, high-quality photographs, record compelling video and audio interviews the moment you arrive on-scene. Type or dictate notes for individual files. Send scanned documents or email attachments to the app. All files are forensically hashed automatically, establishing digital chain of custody and are kept segregated from personal data. Metadata and geospatial data for photographs, video and audio is recorded at point of capture and maintained when sending evidence to your Timestream case. Connect with your case wirelessly over Wi-Fi or ad-hoc network, an encrypted connection and a pin verification system ensure safe data transfer. Timestream Capture is available for free in the iOS App Store for a limited time only.
Leverage Timestream Capture, along with Ntrepid Timestream and Timestream Connect to revolutionize your investigations.
Ntrepid will be demoing the complete Timestream solution at the International Association of Chiefs of Police Conference in Philadelphia, PA from October 19th to the 22nd.
For more information on Ntrepid Timestream and Timestream Capture, visit http://www.ntrepidcorp.com/timestream
About Ntrepid
Ntrepid Corporation (http://www.ntrepidcorp.com/) leverages industry experience and engineering talent to develop technologies that solve operational challenges in the areas of Internet operations, information management, analytics, linguistics, and tracking.
Contact:
pr(at)ntrepidcorp(dot)com