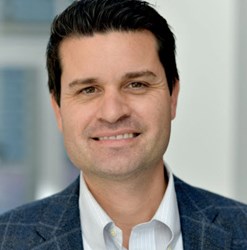 Their platform lets us target our content specifically to the IFAs who want timely information about ETF investing" -- Ron DeLegge, Founder, Editor at ETFguide
Carlsbad, CA and New York, NY (PRWEB) October 24, 2013
ETFguide, a leading provider of information about Exchange Traded Funds (ETFs) and FA today, Inc., the exclusive digital media platform with a membership of validated Independent Financial Advisors (IFAs) only, today announced a strategic partnership to provide information to advisors focused on their specific interests.
"We like FAtoday.com's innovative approach for getting in front of IFAs. Their platform lets us target our content specifically to the IFAs who want timely information about ETF investing, and we like that," said Ron DeLegge, Founder and Editor at ETFguide.
Leveraging a combination of intelligent filtering, behavioral modeling, and content curation by active and knowledgeable members, FA today.com tailors the content provided by its media partners to the interests of each IFA. FA today provides an exclusive digital platform for IFAs. Only IFAs whose credentials have been validated are eligible for membership.
Leveraging proprietary technology, FA today dynamically delivers the focused resources, practice management, education, industry-specific news, and data to the IFAs from ETFguide and other media partners. FA today.com continuously refines this model to deliver only the most relevant information, ensuring that vital resources are not lost because of information overload.
"ETFguide is a critical component of our plan to be the first website that IFAs visit to find relevant news and resources to build their practices. We want them to find the right information and do it quickly. ETFguide provides this by addressing the needs of those particularly interested in ETFs," said Jason Bishara, president of FA today, Inc.
About ETFguide
ETFguide was created with one goal: to produce hand crafted investment research that makes people money. Our unique understanding of the ETF universe and financial marketplace has allowed us to correctly pinpoint major investment themes and opportunities that others have missed. It's this kind of insight that helps our subscribers to make informed and profitable decisions. We adamantly believe exchange-traded funds (ETFs) give investors and their advisors the best shot at reaching their financial goals and it's our job to help them.
For more information, see ETFguide.com.
About FA today
FA today is an exclusive community only for independent financial advisors (IFAs) whose credentials have been validated, based on broker registration records. Content and resources are tailored to each member's practice to present the most relevant news, articles, blogs and services all in one place. At the same time, by crowdsourcing across its membership, FA today provides the economy of scale needed to compete with the largest firms for access to data and financial products. Customization and validation are seamless because they are based on a lookup of the member CRD broker registration number. IFAs can build their own communities of like-minded advisors regardless of physical location to share best practices and grow professionally.
FA today was founded in April 2013 by a team of senior executives with extensive experience in Wealth Management, Technology, Online Media, and Platform design.
Independent Financial Advisors can register at FAtoday.com.
LinkedIn: linkedin.com/company/fa-today
Twitter: twitter.com/FAtodaynews
Facebook: facebook.com/FAtodayNews