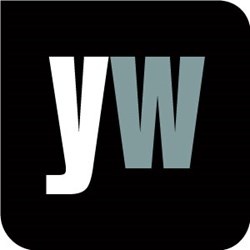 London, UK (PRWEB UK) 31 October 2013
Scottish Fisheries Secretary Richard Lochhead has asked the UK government to allow him to lead negotiations for Britain at crucial European quota talks, BBC Scotland reported October 16th. According to the article, "Richard Lochhead asks to lead EU fish talks for UK," this is because of David Cameron's recent reshuffle putting George Eustice as the UK fisheries minister, and Mr Lochhead feels it would be unfair to ask the new minister to head the talks. Allowable days at sea and mackerel quotas are among the main issues involved in the talks, which will begin this week in Luxembourg, and Mr Lochhead commented, "I will be doing everything I can to secure a favourable outcome for Scotland's fishermen." (http://www.bbc.co.uk/news/uk-scotland-24548615)
Following on from this, Yourwellness Magazine delved into the issue of eating fish during pregnancy. Yourwellness Magazine noted, "Being pregnant is a wonderful time, but it comes with a fair amount of rules and regulations in order to stay healthy. One of these rules is that you need to avoid fish during your pregnancy, as it can affect the baby's development. Seafood is a great source of protein, zinc and iron, which are all vital for both your own and your baby's health. As well as this, seafood contains plenty of omega-3 fatty acids which keep the brain and joints healthy. So, with this in mind, why are women told to avoid these healthy ingredients?" (http://www.yourwellness.com/2013/11/danger-eating-fish-pregnancy#sthash.kcdDIAts.dpuf)
Yourwellness Magazine commented that some types of seafood contain high levels of mercury.
Yourwellness Magazine explained that, in adults, mercury isn't a concern, but in infants it requires a certain level of caution. Regular consumption of fish that's high in mercury can mean that a build-up of mercury in the bloodstream, which over time can damage the baby's brain and nervous system development. The Food and Drug Administration (FDA) and the Environmental Protection Agency (EPA) advise that pregnant women can eat up to 12 ounces of seafood a week and still remain healthy. Yourwellness Magazine recommended pregnant women to discuss this with their GP.
To find out more, visit the gateway to living well at http://www.yourwellness.com.