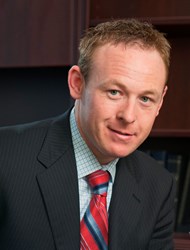 Bloomfield Hills, Michigan (PRWEB) October 22, 2013
Fortis made the list with a three-year revenue growth of 64% and was listed as one of the Top 100 Energy Companies in the Nation. Fortis has operations in six states and is headquartered in Bloomfield Hills, Michigan fortisenergyservices.com.
"It is truly an honor to be among the top 100 Energy Companies in the USA," stated Fortis CEO, Nathan Conway. "This award serves as an example of our deep commitment to the energy industry. It helps solidify our reputation as a leader in the oil and gas business and serves as a platform to further increase our strong customer relationships."
Conway also commented on Fortis' focus on growth, "Our goal is to grow the company through acquisition and organic growth. The recent launch of the company's new branding will work to support this effort. Our new name and look reflects the strength of our services and our commitment to our stakeholders. We stand on our track record of generating excellent results and client satisfaction and look forward to forging new growth and future Inc. 5000 awards."
About Fortis Energy Services, Inc.
Fortis Energy Services, Inc. is a leading oil and gas service company in the USA, providing oil and gas well services throughout the production life cycle. Fortis' safety culture sets them apart as a leader in the industry. Quality people and quality work contribute to Fortis' exceptional success rate. A well-maintained fleet combined with highly experienced professionals has enabled Fortis to establish strong customer relationships and an excellent safety record.
Headquartered in Michigan, Fortis offers services throughout the Midwest and Northeastern states including: Michigan, Pennsylvania, West Virginia, Ohio, New York, Indiana, North Dakota and Illinois.