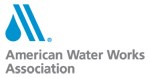 Denver (PRWEB) October 17, 2013
Advance registration for the American Water Works Association's 2013 Water Quality Technology Conference® and Exposition will close on Monday, Oct. 28 at 3:00 p.m. EDT.
The conference, to be held Nov. 3-7 in Long Beach, Calif., will focus on water quality as a global issue that requires constant research, evaluation, scrutiny, and advancement from industry leaders. Special topics covered will include innovation in contaminant detection, new regulatory requirements, potential health issues, and increased security concerns and other challenges that water utilities must face head-on.
As AWWA's second-largest conference, WQTC attracts approximately 1,300 water quality professionals of all types each year. WQTC attendees represent a diverse population of the water industry. Previous attendees include water quality specialists, water utility managers, scientists, engineers, academics and manufacturers. Multiple networking events will be available, to bring attendees together to discuss issues and solutions relating to water quality.
To register, visit the WQTC webpage. Individuals interested in learning more can also view the digital conference program online and follow AWWA on Twitter, Facebook, and LinkedIn.
Media Note: Accredited members of the media may attend WQTC at no charge. However, they are required to register with AWWA Public Affairs. For media registration, please visit the AWWA press room or contact Deirdre Mueller at dmueller(at)awwa(dot)org or at 303-347-6140.
# # #
Established in 1881, the American Water Works Association is the largest nonprofit, scientific and educational association dedicated to managing and treating water, the world's most important resource. With approximately 50,000 members, AWWA provides solutions to improve public health, protect the environment, strengthen the economy and enhance our quality of life.