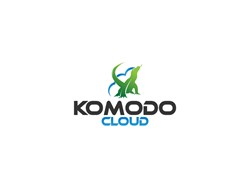 Chicago, IL (PRWEB) October 21, 2013
Komodo Cloud, LLC a leader in IT transition and transformation services for enterprises, SIs and ISVs, today announced it has entered into a partnership agreement with FSG Partners, LLC (FSG), a leading provider of IT Management and Technology consultancy services.
Together, Komodo and FSGP will provide access to the leading thinking on key cloud transformation and consumption issues, helping senior leaders make the right decisions around "cloudifying" their operating models and creating a strategy to move workloads to the cloud.
The partnership brings together Komodo's successful track record of helping businesses create value through innovative solution deployment, with FSGP's extensive experience of delivering IT Advisory Services to clients who require assistance with the integration of IT with their Business within Global 2000 companies across a range of sectors.
This partnership is founded on the premise that, as cloud services become increasingly important in driving competitive advantage, the approach to establishing these services needs a more central and strategic role within many organizations.
Nigel Lambert, CTO, Komodo Cloud commented: "We are excited to be working closely with the FSGP Team. Komodo has helped many organizations to increase competitive advantage and drive exceptional results through transforming their supply chains, and by working in partnership with FSGP we will help clients get to the right answers quickly."
Tom Sipp, Managing Partner of FSG Partners said: "I am delighted that we will be working closely with Komodo. Our experience and capabilities complement each other; both companies are passionate about working with organizations to realize the full value from new and existing technology services. We understand that clients often want external support that provides strategic insight and perspectives through experienced individuals who are committed, practical and take responsibility through execution."
About Komodo Cloud, LLC
Komodo Cloud, LLC a leader in IT transition and transformation services for enterprises, SIs and ISVs. "Born in the cloud", Komodo Cloud's business model provides tangible business value to its customers without the limitations and undue influence imposed by technology manufacturers. Komodo enables organizations to optimize their IT infrastructure and run IT like a business by delivering business transformation and transition services, managed and professional services, and IT products from top manufacturers via unique partnerships. The company is headquartered in Rolling Hills Estates, CA with a satellite office in Chicago.
For more information, visit http://www.komodocloud.com, 310-626-0463, or email info(at)komodocloud(dot)com.
About FSG Partners, LLC
FSG Partners is an independent technology consulting firm providing value to clients who require assistance in integrating IT with their business. The FSGP team is comprised of former CIO's, "Big 4" consultants and senior IT executives with an individual average of 25+ years of experience and extensive capabilities across multiple industries. Service offerings include CIO Services, Application Software Services, Virtual CIO, IT to Business Services, and IT Internal Services. The company is headquartered near Chicago in Highland Park, IL.
For more information, visit http://www.fsg-partners.com, call 847.712.1420, or email info(at)fsg-partners(dot)com.