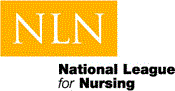 We learned how the power of storytelling, combined with the experiential nature of simulation scenarios, creates a robust experience for students that mimics challenges presented by continuity of care. Dr. Marsha Adams, NLN President.
Washington, DC (PRWEB) October 18, 2013
Meet Butch Sampson, 62, a homeless vet exposed to Agent Orange in Vietnam; Jenny Brown, 23, and Randy Adams, 28, who both saw combat in Iraq; and Eugene Shaw, 82, a former Marine who served in Korea. They represent the new faces in the NLN's arsenal of unfolding cases in the latest entry into the NLN's innovative faculty resources and programming, developed in partnership with Laerdal Medical: Advancing Care Excellence for Veterans (ACE/V).
"In April 2012, when First Lady Michele Obama and Dr. Jill Biden were two high profile voices calling on our nation's health care providers to better address the acute health care needs of America's veterans, the National League for Nursing responded swiftly," observed NLN CEO Beverly Malone, PhD, RN, FAAN. "The League participated in the Obama-Biden initiative, Joining Forces, by marshaling the best teaching resources and tools then available in a website for nurse educators to access in preparing the next generation of nurses to care for this unique population of military men and women and their families.
"Now, thanks to the support provided by our partners at Laerdal, the NLN has been able to expand this important area of nursing education with a comprehensive new teaching tools for treating veterans and family members suffering from post-traumatic stress disorder, traumatic brain injury, and a host of related physical, mental health, and social ills associated with combat," Dr. Malone noted.
Added NLN President Marsha Howell Adams, PhD, RN, CNE, ANEF and senior associate dean of academic programs at the University of Alabama Capstone College of Nursing: "Through our experience with the NLN signature program, Advancing Care Excellence for Seniors (ACES), we learned how the power of storytelling, combined with the experiential nature of simulation scenarios, creates a robust, meaningful experience for students that mimics many of the challenges presented by continuity of care. That's why we chose to model the unfolding ACE/V cases after the highly regarded, effective ACES unfolding cases."
Using the existing ACES unfolding cases model, the authors — nurse educators who are either veterans themselves or working with veterans — created the ACE/V cases to include:
*First-person monologues that introduce an individual or couple and the complex problems to be addressed.
*Simulation scenarios designed to help students practice assessment and intervention, with links to appropriate evidence-based assessment tools, including those from the Veteran's Administration, Centers for Disease Control, and others. Suggestions for debriefing are included.
*An innovative final assignment that asks students to finish the story
*An instructor toolkit with suggestions for how to use the various components of the unfolding cases and incorporate them into the curriculum.
These state-of-the-art resources are available to nurse educators free of charge on the NLN website here.
For additional information about the program, please contact Susan Forneris at 202-909-2520.
Dedicated to excellence in nursing, the National League for Nursing is the premier organization for nurse faculty and leaders in nursing education. The NLN offers professional development, networking opportunities, testing services, nursing research grants, and public policy initiatives to its 38,000 individual and 1,200 institutional members. NLN members represent nursing education programs across the spectrum of higher education, and health care organizations and agencies.