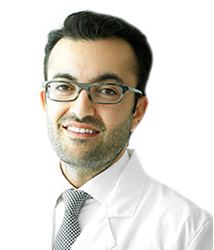 My goal is to give patients the natural wow factor.
Beverly Hills, CA (PRWEB) October 19, 2013
AMFacialPlastics.com has announced that it will be hosting a grand opening ceremony to celebrate the opening of the new Beverly Hills location on November 6, 2013. LAD Solutions has been selected to announce the event in order to increase the number of people that come out and to notify new patients of the new location.
AMFacialPlastics.com is the website of Dr. Arash Moradzadeh. Dr. Moradzadeh is a facial plastic surgeon and specializes in reconstructive surgery as well as cosmetic facial treatments. Dr. Moradzadeh recently has moved his office from another Beverly Hills location to the current one. He also has another office location in Santa Barbara.
The grand opening ceremony is set to take place from 5:30-8 pm PST on November 6, 2013 at the Beverly Hills office located at 9033 Wilshire Blvd. The event will offer attendees the opportunity to meet the office staff as well as Dr. Moradzadeh. In addition, there will be food and cocktails available for guests. A number of products will also be featured at the event and these products include Ultherapy, Botox, Juvederm, Latisse and Skin Medica Products.
There has been no official announcement yet as to whether official product demonstrations will be shown or if any discounts will be offered for services for new clients. For future information about whether appointments can be made at the event or other questions, AMFacialPlastics.com has requested that guests call to inquire prior to placing an RSVP for the event.
In order to attend the event, guests must RSVP by calling or sending an email. The RSVP does allow for guests to bring a friend or partner as part of the RSVP, however the additional guest must be mentioned at the time of the RSVP. Once the RSVP has been received AMFacialPlastics.com will be in contact to confirm the RSVP and give further instructions if need. No guests will be allowed to enter without prior RSVP and AMFacialPlastics.com has requested that guests give them a call directly if they have questions prior to the day of the event. AMFacialPlastics.com has also requested that guests finalize their plans as soon as possible as space for the grand opening ceremony is limited and they would like to avoid cancellations.
About AMFacialPlastics.com: AMFacialPlastics.com is the website of Dr. Arash Moradzadeh, a facial plastic surgeon operating in the Beverly Hills, Los Angeles and Santa Barbara areas of California. Dr. Moradzadeh is double trained in the specialized areas of Facial Plastic & Reconstructive Surgery and the area of ENT/Head & Neck Surgery. To find out more about Dr. Arash Moradzadeh and the services that his practice offers visit AMFacialPlastics.com.