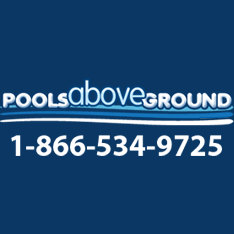 We are committed to providing our valued customers with great value for money as well as an excellent choice of products and supplies when it comes to their pools
(PRWEB) October 19, 2013
Orlando, FL: A specialist in pools and pool supplies, Pools Above Ground has added a range of new products to its online 2014 catalog, which can be viewed online. The supplier has added thousands of new products to its lineup, giving customers the chance to enjoy far greater choice.
The expansion in product range from the supplier means that it is now better placed to serve its customers with swimming pool supplies in Orlando, FL and Houston, TX. With over three decades of experience, the pool specialist has built up a solid reputation and a loyal customer base. Its expanded range of products means that it will now be able to continue expanding its customer base and enjoying increased levels of success.
The company offers a wide range of swimming pool supplies in Houston, TX and Orlando, as well as a range of additional products and services. This includes above ground pools, pool liners, maintenance supplies, chemicals for use in pools, inground pool pumps, inground pool cleaners, pool toys, and hot tubs. Filters, heaters, solar pool accessories, and winter pool products are also available as part of the comprehensive new lineup of products.
An official from Pools Above Ground said: "We are committed to providing our valued customers with great value for money as well as an excellent choice of products and supplies when it comes to their pools. With our latest expansion, and the addition of a huge variety of new products, we can now ensure that customers are able to enjoy the ultimate choice without compromising on competitive pricing or quality."
In addition to offer a range of products, the Pools Above Ground website also provides access to a range of do it yourself guides and tips for swimming pools. This includes self installation videos online for those who are planning to install an above ground pool. There are instructions videos for every pool model that the company sells.
To find out more, please visit http://www.poolsaboveground.com/.
About Pools Above Ground
Pools Above Ground is a specialist in pools and pool supplies, serving the Orlando, FL and Houston, TX pool market
Contact information
Pools Above Ground
37 North Orange Avenue #445
Orlando, FL 32801
United States
Phone Number: 1-866-534-9725