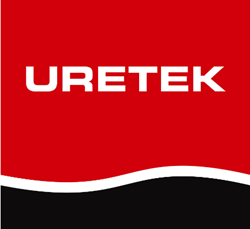 Steve brings a strong background of experience and know-how to the URETEK Holdings Team. - Kathleen Shanahan, CEO URETEK Holdings
Orlando, FL (PRWEB) October 22, 2013
URETEK Holdings, Inc. is pleased to announce the selection of Steve Gibbs as Business Development Manager for the Space Coast Region of Florida. Joining URETEK's experienced and successful Florida sales team, Mr. Gibbs will be responsible for identifying and increasing opportunities through business development and expanding URETEK's brand awareness in this region.
Prior to joining URETEK Holdings, Inc., Steve Gibbs worked with URETEK ICR Northern, specializing in railroad applications of the URETEK product. Steve's vast experience as a sales representative, manager, trainer, service technician and customer service representative with companies such as Union Pacific Railroad, Asea Brown Boveri Service Company, Loeffler's and the United States Air Force, will be an asset to guide Steve in his role as Business Development Associate for URETEK Holdings.
"I look forward to helping URETEK Holdings efforts in Florida. URETEK's Foundation stabilization and concrete lifting product is a cost-effective and time-saving solution for differential settlement remediation," states Mr. Gibbs. "I have experienced this firsthand with URETEK ICR Northern when servicing the rail and power industries, saving customers hundreds of thousands of dollars while minimizing interruption to their operations."
Mr. Gibbs will be working with Bob Moody, President of Florida, to build on existing business in Florida. Steve will represent the Space Coast Region of Florida, from Orlando to Daytona Beach to Miami
"Steve brings a strong background of experience and know-how to the URETEK Holdings Team," notes Kathleen Shanahan, Chair and CEO of URETEK Holdings. "His experience in applying URETEK's products to railway repair will help further develop an industry that can save millions of dollars in repair costs and in time saved."
URETEK's proprietary polymer formulations are used in a wide variety of applications, including slab lifting and underground void filling, storm/waste drain restoration, soil erosion control, emergency infrastructure restoration (dams, spillways, and levees), and culvert, pipe, and manhole sealing.
URETEK Holdings is bonded, insured and duly authorized to conduct business in Florida. On June 20, 2013, URETEK Holdings announced the acquisition of 23 new state territories increasing its total footprint to 31 states throughout the United States.
About URETEK Holdings, Inc.
URETEK Holdings, Inc. specializes in improving the weight-bearing capacity of subsurface soils through the injection of patented, lightweight, expanding structural polymers. The patented URETEK Deep Injection Method provides the industry's most cost-effective, quickest and safest solution for soil stabilization and densification at depth without excavation. For 25 years, URETEK has safely completed more than 85,000 projects leveling, lifting, sealing and stabilizing structures of all sizes for commercial, residential, and governmental clients. URETEK Holdings is currently operating in 31 states across the United States.