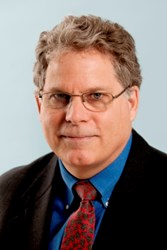 Cambridge, MA (PRWEB) October 21, 2013
Jeffrey M. Bentley joined Draper Laboratory earlier this year as Vice President for Civil Programs, a newly-created position. He is responsible for growing the Laboratory's biomedical engineering and energy systems programs, as well as other new projects outside of Draper's traditional focus on national security and space.
Bentley has worked in the energy field for 25 years, and brings an array of executive leadership experience from previous positions at energy, high tech, and consulting organizations. He was a vice president and business manager in the energy technology practice at Arthur D. Little (ADL), and went on to found two startup companies based on fuel cell technology developed by ADL.
The successor of these companies, Nuvera Fuel Cells in Billerica, Massachusetts, is now a division of Amerada Hess and a leader in fuel cells for mobility applications. He next led a spinout of an instrumentation equipment business from Lynntech in College Station, Texas. The company, Fideris, Inc., grew to become the leader in test equipment solutions for the battery, fuel cell and process industries. For the last five years, he was the CEO of CellTech Power, leading the development of an innovative technology for the direct production of electricity from petroleum, biomass and coal with support from the U.S. Departments of Energy and Defense and commercial sponsors.
"Jeff will play a key role in continuing to mature our energy and biomedical work," said Jim Shields, Draper president & CEO. "His breadth of experience with both government and commercial sponsors coupled with his passion for developing and delivering energy and biomedical solutions that make a difference in the world will help to ensure the successful application of Draper's technologies to important new work for this Laboratory."
Bentley holds an S.B. and S.M. Degrees in mechanical engineering from the Massachusetts Institute of Technology (MIT).
Draper Laboratory
Draper Laboratory, which celebrates 80 years of service to the nation in 2013, is a not-for-profit, engineering research and development organization dedicated to solving critical national problems in national security, space systems, biomedical systems, and energy. Core capabilities include guidance, navigation and control; miniature low power systems; highly reliable complex systems; information and decision systems; autonomous systems; biomedical and chemical systems; and secure networks and communications.