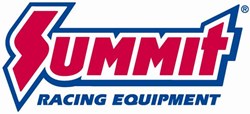 (PRWEB) October 22, 2013
Joe Gibbs Carb Defender protect carburetor sand fuel systems from corrosion and poor performance caused by ethanol-blended gasoline. Whatever benefits E10 and other ethanol-blend gasoline offer late model, fuel injected vehicles, these fuels can do serious harm to a carbureted engine's fuel delivery system. Ethanol is hygroscopic, so it absorbs moisture. This moisture causes corrosion in the carburetor and fuel system.
Making a bad problem worse, high levels of ethanol dilution in the motor oil can lead to increased moisture in the crankcase, causing rust and other corrosion. These problems are further compounded in classic vehicles that are driven infrequently and stored for long periods of time.
Fortunately, Joe Gibbs Driven's Carb Defender can save your fuel system and engine from damage caused by ethanol-blend fuels. Carb Defender has special corrosion inhibitors to protect carburetors and fuel systems from performance-robbing deposits. It can even remove existing deposits to help restore performance. Just pour a bottle of Carb Defender in the tank with each fuel fill-up, especially before extended storage periods. If only all maintenance was this simple.
Summit Racing Equipment
http://www.SummitRacing.com
1-800-230-3030