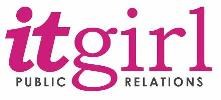 (PRWEB) October 21, 2013
Kevin Rudolf, the "Here's to Us" singer best known for his 4x Platinum monster hit "Let it Rock" (ft. Lil Wayne) and most recently his number one hit "Little Bit of Everything" which he co-wrote for Keith Urban, releases his first lyric video which will debut on Ryanseacrest.com today at midnight, along with a new version of the song on iTunes.
In "Here's to Us", Rudolf demonstrates a fresh, new indie –folk rock sound. The inspirational song immediately connects to listeners by lending itself to memories of graduations, wedding toasts, friends celebrating winning plays, the troops coming home, overcoming diversity and every other triumphant life accomplishment. This song, like its predecessor, is sure to become a feel good anthem that will unite fans across music genres.
The video directed by Laban Phedias (Timberlake, Alicia Keys, Sheryl Crow.), follows a young couple into the scenic forest as they escape from day to day life to dance under a disco ball and the shooting stars to celebrate life while the lyrics play, "So here's to us / and all our broken dreams / that never came to pass / we're still kings and queens."
In support of "Here's To Us" officially releasing on iTunes on October 22nd,, Kevin will be hosting an online chat party. Toasting to all of his fans to celebrate "Here's To Us", Kevin will be answering questions, partying, and live chatting with all his fans via Usteam on his Facebook, October 23rd at 8PM ET.
Rudolf's songs are known to "cross genres," combining rock and hip hop. He has commented that, while his roots are in rock music, he is open to other influences. "Let it Rock" has sold over 4 million copies, and hit the top 10 in countries including the United States, UK, Germany, Canada and Australia. The Cash Money artist has written, or co-written every song on each of his albums, as well as written and produced songs for many of the most popular artists of the era. Rudolf worked alongside famed producer Timbaland, on songs by Justin Timberlake, The Black-Eyed Peas and Nelly Furtado, among others "Here's to Us" is the first single off of his next album due out in 2014.
Kevin Rudolf is signed to Cash Money Records and distributed by Universal Republic Records. Follow Kevin Rudolf on Twitter: @itsKevinRudolf