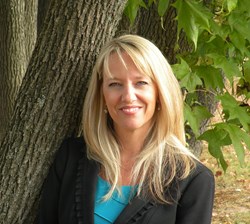 By adding Ms. Lee's capabilities to our team, her experience will advance our value proposition on many levels.
Wilmington, DE (PRWEB) October 23, 2013
doeLEGAL, LLC, the leading provider of collaborative litigation project management and electronic discovery solutions, announces the addition of Pamela A. Lee, Esquire, to their eDiscovery team. Ms. Lee has significant litigation experience in complex matters including products liability, pharmaceutical and medical device litigation, medical malpractice and class action litigation. She brings to doeLEGAL her extensive knowledge of legal project management, from early case assessment through post-trial, including electronically stored information (ESI) collection, review, and analysis. In addition, Ms. Lee is known by her colleagues as a gifted speaker and trainer and has been an invited presenter of numerous CLE's. Her knowledge of the legal market from a practicing attorney's perspective gives the team an added level of expertise.
Bringing Ms. Lee on board will benefit doeLEGAL's doeDiscovery™ Sales Team by utilizing her proven ability to quickly assess all aspects of the litigation, process the details, and leverage her experience in ways that improve client's efficiency while managing their eDiscovery expenses. Ms. Lee is a noted author and recognized speaker on such current legal topics as Social Media in Law and Electronic Discovery. Ms. Lee is also actively involved in her community. She is on the Bucks County YWCA's Board of Directors and is the Committee Chair of the Resource Development Committee.
Tom Russo, President and CEO of doeLEGAL comments on the new signing, "By adding Ms. Lee's capabilities to our team, her experience will advance our value proposition on many levels. We are pleased she decided to join us in delivering greater advances in litigation management to our clients."
"doeLEGAL is a recognized leader in litigation support management," says Ms. Lee. "I will bring a new perspective to the highly-regarded expert staff of eDiscovery professionals here; that of a practicing attorney who's been where our clients are. I have been in the trenches and my work has been at the tactical level. Now I look forward to applying my abilities as a strategist and using my litigation and trial experience to support doeLEGAL's client base. doeLEGAL's corporate mission to provide the best and most efficient eDiscovery process at a competitive price was the reason I chose to join this team."
doeLEGAL is on the leading-edge of collaborative legal innovations being brought to corporations and law firms for both eDiscovery and eBilling. As the legal needs of clients change, they continually increase their capabilities to match the new demand in both technology and personnel. Adding Ms. Lee's unique background and expertise in litigation and eDiscovery management, doeLEGAL is poised to add greater value to each collaborative legal solution.
For more information, please contact doeLEGAL at 302-798-7500 or e-mail info(at)doelegal(dot)com.
About doeLEGAL
doeLEGAL is a premier provider and innovator of cloud-based legal enterprise collaboration solutions for the legal industry. Our suite of end-to-end collaborative software and services for corporate legal departments and law firms includes electronic invoice processing, legal spend and matter management, litigation support and electronic discovery. doeLEGAL serves small, medium and large Global Fortune 500 corporate legal departments as well as law firms in more than 35 countries. Established over four decades ago, doeLEGAL has built an impeccable reputation and takes pride in providing advanced technology offered at an excellent price point to clients who value and depend on exceptional service. Visit doeLEGAL at http://www.doeLEGAL.com.