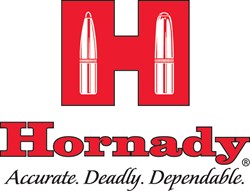 (PRWEB) October 24, 2013
Grand Island, NE: Three hundred fifteen competitors stood at attention as the American flag was raised and sang the National Anthem during the opening ceremonies of the Fallen Brethren 3-Gun Challenge. But it was the round of applause afterwards that set the spirit of the match, held October 4-6, 2013 at the Spartan Tactical Range Complex near Jacksboro, Texas. Now on its third year, the event honors the heroes who fell at the Battle of Mogadishu 20 years ago.
Jerry Miculek won several stages amidst varying terrain to take the Open Division title, shooting Hornady 9mm 147 grain FMJ bullets in his pistol, and Hornady 60 grain V-MAX bullets in his 223 Rem rifle. Miculek considered it an honor to compete with and get to know the veterans at the match. "I have enormous appreciation for their sacrifice," he said. "And my Hornady 147 grain FMJ bullets provided reliability that was paramount to my win. It was an enjoyable match from start to finish."
Tate Moots finished second in Tac Heavy Division shooting Hornady 9mm 115 grain XTP in his pistol, and Hornady 308 Win 110 grain V-MAX ammunition in his rifle. "I shoot Hornady ammo because it's crazy accurate," Moots said. "It was a perfect choice for the match's challenging targets." Moots appreciated how the match recognized Match Director Jim Smith for his efforts in Somalia 20 years ago.
Dianna Liedoroff finished second High Lady in Tac Optics Division shooting Hornady 9mm 124 grain bullets in her pistol, and Hornady 75 grain BTHP match ammo in her SCAR rifle. "The distant rifle stages displayed four-inch targets at 150 yards, to 18-inch targets at 465 yards," said Liederoff. "With the combination of Hornady 75 grain BTHP match ammo and my SCAR rifle I had nothing to worry about." Liederoff was also honored to attend the match that remembered those who served and were lost 20 years ago. "Thanks, Jim Smith!" she said.
Kelly Neal's tenacity rewarded him a fifth place finish and top LEO in the Tac Optics Division, which drew 241 competitors. Neal shot Hornady 9mm 125 grain Steel Match ammunition in his pistol, and Hornady 75 grain Steel Match in his 223 Rem rifle. "I went with my standby Hornady 75 grain HPBT match bullets in this rifle heavy match," he said. "They traced perfectly in my scope." Regarding the reason for the match, Neal said, "The guys in Special Operations are the guardians of our frontiers. They keep us safe and it was an honor to compete with many of them in this event."
The level of competitors who came to the match impressed match Statistician, Sandra Orvig. "The competition included newcomers and some of the top 3-gunners in the country," she said. A percentage of the money raised during the match was donated to the Unit Scholarship Fund, which assists the families of the Fallen Special Forces Soldiers.
Founded in 1949, Hornady Manufacturing Company is a family-owned business headquartered in Grand Island, Nebraska. Proudly manufacturing products that are made in the USA, Hornady Manufacturing is a world leader in bullet, ammunition, reloading tool and accessory design and manufacture.
For further information regarding Hornady products, visit our web site at http://www.hornady.com. Media members interested in Hornady products for editorial review should contact Neal Emery at nemery(at)hornady(dot)com.