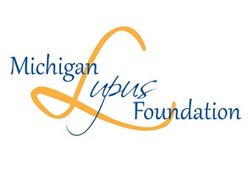 (PRWEB) October 23, 2013
The Michigan Lupus Foundation will be holding a lupus Support Group meeting in Downriver Detroit (Wyandotte) on November 6th.
Meeting Details:
Wednesday, November 6th
7:00pm – 8:30pm
Wyandotte Hospital
2333 Biddle
Dining Room H - Inside Cafeteria
Wyandotte, MI 48192
Topic: Fear & Anxiety with Lupus
These meetings are designed to assist people with lupus and their family and friends to get connected with one another, and to get a better understanding of this disease and how to fight it.
Support Group meetings are offered free of charge to anyone interested in participating.
For more information, visit http://www.milupus.org, or call 800-705-6677.
Contact: Brittney Berry
Email: Brittney [at] milupus [dot] org
Released by:
Michigan Lupus Foundation
29433 Southfield Road
Suite 210
Southfield, MI 48076