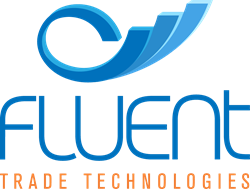 New York, NY (PRWEB) October 23, 2013
Fluent Trade Technologies, Inc. (http://www.fluenttech.net), a leading provider of high-efficiency, ultra-low-latency hosting, market data and global connectivity solutions, announced today that they will now offer co-location hosting and connectivity at the NASDAQ OMX Data Center.
Fluent's cutting edge solution, with its unified API for all asset classes, highly-distributable and fully robust design is changing both the cost and revenue side of trading technology by significantly lowering integration, operation and maintenance costs, reducing operational and execution risk while simultaneously managing data with greater efficiency to deliver more opportunities faster.
This turn-key solution for automated trading applications across asset classes also allows Fluent's clients to focus on their core business and enhanced trading algorithms rather than deal with hosting, connectivity, feed handling, risk and monitoring tools.
The offering will incorporate the complete set of NASDAQ OMX data US Equity, US Options and Futures products into Fixation, Fluent's software suite, offering hardware-like performance, thereby extending Fluent's asset class reach. Similarly, market participants will now have co-located access at the NASDAQ OMX Data Center to ultra-low latency solutions for a wide range of asset classes.
"Fluent's offering at the NASDAQ OMX Data Center fulfills strong demand from the market to expand our unique offering to other asset classes" said Fluent USA Managing Director, Joel Steinmetz