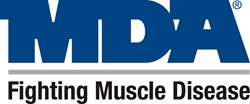 Shreveport, LA (PRWEB) October 23, 2013
The Muscular Dystrophy Association invites residents in the Ark-La-Tex area to fight back against muscle disease by participating in the "Living with a Muscle Disease" seminar on Saturday, Nov. 2 at Rapides Regional Medical Center in Alexandria, La. from 10 a.m. – 2 p.m.
"Living with a Muscle Disease" is open to the public, but specifically geared to educating those who have been diagnosed with a neuromuscular disease, their caregivers and family members, as well medical professionals.
The seminar will offer guests a chance to "ask the experts" questions on topics, including general neurology, nutrition, physical therapy, pulmonary issues and Louisiana Rehabilitation Services.
Exhibitors include representatives from Numotion; Hill-Rom Respiratory Care; Compassionate Care Hospice; Medistar Home Health; Amedisys Home Health; Families Helping Families; GUMBO and New Horizons Independent Living Center.
This seminar is free, thanks to the support of Rapides Regional Medical Center and MDA, and will be held in the Cascade Room of the medical center.
Registration begins at 9:30 a.m. the day of the seminar. Those who RSVP by Friday, Oct. 25 will be entered into a drawing for a $50 Walmart gift card. Contact the Ark-La-Tex MDA office for reservation details at (318) 742-3632.
About MDA
The Muscular Dystrophy Association is the world's leading nonprofit health agency dedicated to finding treatments and cures for muscular dystrophy, amyotrophic lateral sclerosis (ALS) and other neuromuscular diseases. It does so by funding worldwide research; by providing comprehensive health care services and support to MDA families nationwide; and by rallying communities to fight back through advocacy, fundraising and local engagement. Visit mda.org and follow us at facebook.com/MDAnational and @MDAnews.