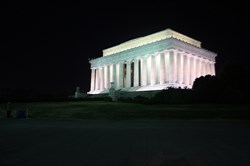 Right now it is especially important to pay attention to feedback being offered from the physicians and from the reps themselves. The landscape of healthcare has turned a corner.
Seattle, WA (PRWEB) October 24, 2013
According to the global outplacement firm Challenger, Grey & Christmas, planned job cuts fell to their lowest level in three months. Job creators in the U.S. declared their intentions to shrink payrolls by 40,289 in September. However, those numbers decreased significantly- down 20 percent from August, when payroll cuts peaked at 50,462. (challengergray.com, 10/3/2013) While the latest report from the government has been put on the shelf this month due to the shutdown, private reports estimate the unemployment rate has held steady at around 7.3%. (adpemploymentreport.com, 10/2/2013)
"It is unfortunate timing as far as the actual reporting goes. However, there are many private firms which are constantly tracking changes in the labor market. This isn't the first time the country has had to make adjustments due to turmoil in the Capitol, unfortunately. At the same time, I like to think one of our greatest strengths as a nation is our ability to come together and show solidarity -- unity, if you will, especially when things seem they're at their most divisive. We will pull through this as well and get up and running again," encourages John Burkhardt Managing Director of MedZilla.com.
Reaching out to clients can be a good way to push through difficult business transitions. In Pharmaceutical Sales this is especially vital and the best reps in the industry are being incentivized to new levels, not only to be retained by their current companies, but in the hopes of being lured away by competitors. In the coming economic landscape, there is a great deal of speculation as to what types of incentives may tip the scales for the top level sales rep.
In the past, cars and lucrative salaries have caught the attention of the younger reps in the field, while others are more interested in what kinds of benefits packages are being offered. GlaxoSmithKline caused a stir when it switched it's incentive model to a customer service based approach unlike the sales target based profit share which was standard for the industry. Gerry Melillo, the president of sales services at the contract sales firm PDI, states: "most companies have not followed GSK" referring to the company's method for evaluating sales representatives and the awarding of bonuses. (pharmexec.com, 10/1/2013)
According to a recent survey of doctors by CMI/Compass, in general, they agreed they were less available to sales reps, less than half said they'd actually seen a sales rep in person without restrictions. Many physicians in the poll admitted to yielding the ultimate decision of which drug to prescribe up to the formulary committees supervising the networks of clinics and hospitals, where most physicians now practice. Compliance measures may only increase that practice.
"Right now it is especially important to pay attention to feedback being offered from the physicians and from the reps themselves. The landscape of healthcare has turned a corner. The healthcare bill has effected how doctors are making decisions regarding what medications to prescribe. Doctors are moving away from private companies leaving samples in offices and towards what the government recommendations are. Representatives may find their positions evolving from customer service to lobbying positions as a matter of course," says Del Johnston, Manager of Client Relations at MedZilla.com.
**********************************************************************************************************
About MedZilla.com:
Established in mid-1994, MedZilla is the original and leading web site to serve career and hiring needs for professionals and employers in biotechnology, pharmaceuticals, medicine, science and healthcare. The MedZilla jobs database contains about 7,500 open positions. The resume database currently contains over 295,000 resumes with 26,500 less than three months old. These resources have been characterized as the largest, most comprehensive databases of their kind on the web in the industries served.
MedZilla(R) is a Registered Trademark owned by MedZilla Inc. Copyright (C)MedZilla, Inc. Permission is granted to reproduce and distribute this text in its entirety, and if electronically, with a link to the URL http://www.medzilla.com. For permission to quote from or reproduce any portion of this message, please contact MedZilla, Inc. at press(at)medzilla(dot)com
Press Inquiries
Contact: MedZilla, Inc.
Phone: (360) 657-5681
press(at)medzilla(dot)com
###