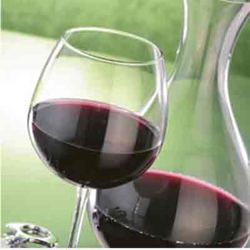 Gold Medal Wine Club is the leading Independent Monthly Wine Club in America. Established in 1992. Over 2,000,000 packages delivered across the country.
(PRWEB) October 29, 2013
Just in time for the gift giving season, the leading wine club, Gold Medal Wine Club, has a vibrant new site with 5 wine club offerings, wine gifts and more. Gold Medal Wine club features award-winning wines from California and from the world's best boutique wineries across the world. Gold Medal Wine Club is proud to be celebrating 21 years of bringing California wines to wine enthusiasts around the U.S.
"We are thrilled with the new website, the new design elegantly features our unique wine offerings and makes joining the club easier than ever."
Since beginning operations in 1992, Gold Medal Wine Club has shipped over two million wine gift packages. They are celebrating the launch of the new site with a champagne special. The $40 bottle of California Sparkling Wine from Iron Horse Vineyard is available for $29 now until October 30th. Iron Horse Winery will donate four dollars for every bottle sold to Save the Ocean.
"Gold Medal Wine Club is the perfect gift for any wine lover on your list!" says Mansfield. "With 5 different club offerings and unique gifts and wines, you are sure to find something to quench any thirst."
The new website features a stylish new look, easy-to-navigate dropdowns, true testimonials and special offers. The live chat feature and convenient links to the social pages make it easy to get any questions answered quickly.
Gold Medal Wine Club gives wine lovers a chance to discover outstanding and award-winning wines from the best family-owned and operated wineries in California. Each wine selected has earned a medal of excellence or high-rating from major wine experts.
Follow Gold Medal Wine Club on Twitter @GoldMedalWineClub and like us on facebook.com/WineClubs [Facebook].
To sign up for Gold Medal Wine Club or to visit the new site, visit goldmedalwine.com or call 800-266-8888.
About Gold Medal Wine Club
The Gold Medal Wine Club is based in Santa Barbara, California, and has been delivering the world's rarest wines to its members for over 15 years. Unlike other wine clubs, they don't choose wines based solely on palate preferences. The wines featured in each of the 5 Club Series must meet strict selection criteria, including multiple medals from major wine competitions, and high ratings from national wine publications such as Wine Spectator, Wine Enthusiast, Wine & Spirits, and Robert Parker's The Wine Advocate.