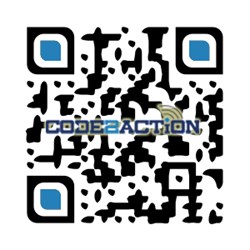 Our mobile platform is an invaluable tool for Companies to utilize to attract accredited investors
Wakefield, MA. (PRWEB) October 25, 2013
The conference is a collaboration between Accredited Members, Inc., a membership-based financial research firm specializing in small cap/micro cap research that hosts 3-4 investment conferences annually, and ZINO Society, a premier membership, business and social network that connects accredited investors with entrepreneurs seeking funding.  
Since the enactment of the JOBS ACT in 2012, a requirement of the SEC was to remove the prohibition on general solicitation or general advertising for Regulation D private placements. The SEC recently voted and proposed amendments to Regulation D under the Securities Act and added a new exemption titled Rule 506(c). New offerings that fall under this exemption would technically be private placements, made only to "accredited" investors, that could be advertised widely such as television, radio, newspapers, internet and mobile media.
Code2Action Inc. "C2A" is now collaborating with various investment industry professionals such as investment associations, organizations, event conference coordinators, corporate counsel and investor relations to work in concert to provide a mobile media solution and process to connect accredited investors with companies seeking funding.
Christopher Esposito, CEO commented, "Since the official release of our proprietary end to end mobile media platform in late April 2013, C2A has attained customers in over a dozen industries such as retail, restaurants, real estate, supermarkets, entertainment, events, sport venues and clubs, advertising, product packaging and labeling. The opportunity to present at the upcoming AMIZINO Conference will provide Code2Action, Inc. the proper forum to unveil both our new private placement offering and our newest vertical, a mobile process that helps companies and accredited investors adjoin."
About Accredited Members, Inc.
AMI is an independent investment research firm and a leading publisher of information and research about small and micro cap companies. AMI provides monthly research reports for its members and hosts world class investment conferences that give emerging companies and high net worth individuals an opportunity to meet each other and network in a comfortable and business-focused setting.
The AMI process enables client companies to enjoy the benefits of a conferencing system which allows them to meet hundreds of qualified accredited investors at one time and provides an online company profile accessible to our entire member community. The AMI process leverages every tool available to help companies be successful while saving them time and money.
About Code2Action Inc.
C2A is a mobile mobile marketing company that has developed a proprietary, subscription based, in the cloud mobile media solution. This new and exciting mobile marketing platform enables businesses of all sizes to easily incorporate high-definition audio and video into their existing print advertising as well their existing social media campaigns using custom branded QRV codes (quick response video) and Text/SMS short codes.
Through the technology platform, and augmented by the use of custom branded QR (quick response) codes and SMS short codes, C2A enables businesses to create unique customizable personal audio and video advertisements, commercials, podcasts and presentations that are accessible via smart phones worldwide. Similar to a traditional email campaign C2A builds an "OPT IN" database through either scanning or texting. Our exclusive and custom call to action pages will direct clients' customers to desired "actions" based upon the businesses' unique requirements. Typical actions would include: "purchase product or service," "download a discount coupon", "request a quote", "make an appointment, reservation or donation", "get directions or contact information", "see customer reviews and testimonials", "go to our website" or "go to any social media such as Facebook and Twitter."
The platform sequence allows businesses to engage the viewer with a customized audio/video message and then redirect the viewer to a CALL TO ACTION page to transact. C2A designs both generic action pages and custom mobile optimized websites in which the end user has the ability to save the Mobile APP to their home screen. Every OPT-IN added to the customer database can now be reached back via text/sms with future deals, sales, mobile coupons, text-to-win campaigns, reminders, events and offers. C2A also has created a audio /visual experience like no other in the market today allowing the client to use a series of scrolling images, logos with a professional voice over which can be updated from anywhere in the world by simply leaving a voice mail.
For more information please visit http://www.code2action.com or text our short code number 71441 and in the message box enter the word C2A and send.
CONTACT:
Christopher Esposito or Scott Milbury
617-206-3300 or via email at info(at)code2action(dot)com