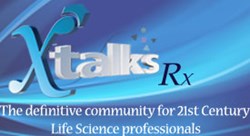 Toronto, Canada (PRWEB) October 29, 2013
Biologics have transformed the way several diseases have been traditionally treated and managed over the past several years. Therapeutic antibodies are a class of biologics that has been exceptionally effective in the treatment of life threatening diseases such as cancer and inflammatory diseases.
As patents and exclusivity on several originator biologics are expiring, the industry has been moving in to generate biosimilars. Biosimilars are products that are highly similar to the originator molecules with no clinically meaningful differences in safety, purity and potency.
Owing to the complexity of biological molecules and the variability of sophisticated modern processes by which they are generated, it is extremely difficult to generate fully identical biosimilars. Subtle structural and functional differences can lead to potentially serious consequences when administered into the diseased host. Regulatory agencies require the generation of physicochemical, structural and functional data on candidate biosimilars prior to approval for use in human subjects. Thus, successful development of biosimilars requires the demonstration of pharmacological similarity with the originator biologics.
This webinar focuses on Covance's experience with in vitro assays to demonstrate pharmacological similarity between biologics and biosimilars.
A Q&A with the audience will follow the main presentation.
For more information about this event or to register, visit http://xtalks.com/biomarkers-biosimilar-drug-development.ashx.
Xtalks, powered by Honeycomb Worldwide Inc., is a leading provider of educational webinars to the global Life Sciences community. Every year thousands of industry practitioners (from pharmaceutical & biotech companies, private & academic research institutions, healthcare centers, etc.) turn to Xtalks for access to quality content. Xtalks helps Life Science professionals stay current with industry developments, trends and regulations. Xtalks webinars also provide perspectives on key issues from top industry thought leaders and service providers.
To learn more about Xtalks, visit http://xtalks.com/ContactUs.ashx.
Contact:
Michelle Tran, Marketing Manager
+1 (416) 977-6555 ext 284
mtran(at)xtalks(dot)com