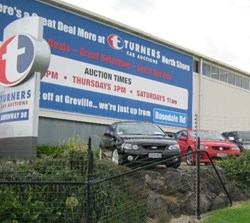 We value the Turners ethos of transparency, constant improvement and quality service.
(PRWEB) October 25, 2013
Turners Auctions has won a large, multi-million dollar disposal contract from diversified infrastructure company Delta. The new deal will see Turners manage the sale of surplus assets previously employed in its civil construction arm in Otago and Southland.
The sale is the result of Delta's recent exit from the civil construction market as it refocuses on its strong-performing energy and environmental businesses. Turners' role will be to maximise the returns to Delta by managing the sale of the portfolio of civil construction assets, including a large catalogue of trucks, machinery, plant and equipment and office equipment.
Delta Chief Executive, Grady Cameron, says that collaboration with trusted partners like Turners is important to the company. "We value the Turners ethos of transparency, constant improvement and quality service. Turners have specialist product knowledge, and the ability to reach buyers through multiple channels, and in our case they will leverage their Trade Me store. Therefore, Turners Auctions are the perfect partner to manage this extensive asset sale", says Cameron.
Due to the large scale of this event, Turners have utilised their skilled national branch network, and in particular the South Island Commercial Team, with experts from both the Dunedin and Christchurch Branches managing the sale. All goods are being sold online via the Christchurch Branch TradeMe Store. A series of TradeMe auction events will run from October with the first auction commencing October 2 in Alexandra.
Turners South Island Commercial Manager, Marc Wells says the deal is good news for Turners and Delta. "We are delighted to have won this sale as it allows us to play to our strengths of managing the entire disposal process on behalf of our partners. Our wide network and ability to sell the full range of Delta's civil construction assets is also of great benefit to Delta. We will achieve maximum efficiency through online sales and deliver the best returns for our client", says Wells.
The first of the auctions will be for assets in Alexandra starting on October 2 and will close over two nights on October 16 and 17. Viewing will be available in Alexandra from October 15 – 17; the Dunedin auction will follow closely after.
For more information on this and other aspects of Turners Auctions, please visit their website at http://www.turners.co.nz.