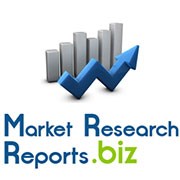 Albany, NY (PRWEB) October 28, 2013
A mobile OS is an Operating System that operates a smartphone, tablet, phablet, PDA, or other digital mobile/wireless device. Modern mobile operating systems combine the features of a personal computer operating system with touch screen, cellular, Bluetooth, Wi-Fi, GPS mobile navigation, camera, video camera, speech recognition, voice recorder, music player, near field communication, personal digital assistant (PDA) and other features.
To check out the complete table of contents, visit: http://www.marketresearchreports.biz/analysis-details/mobile-os-comparative-analysis-and-forecast-2013-2018
This research evaluates the competitive landscape of major mobile operating systems including their evolution, market performance and projections, application store performance, market threats and fragmentations challenges, SWOT analysis, and emerging OS platforms and in-depth analysis of Google's strategy over Android Open Source Project (AOSP).
Global Mobile Application Revenue by App Store 2013 - 2018
Amazon App Store
Apple App Store
Bada App Store
BlackBerry App World
FireFox OS
Google Play
Kindle App Store
Nokia App Store
Click Here To Download Detail Report: http://www.marketresearchreports.biz/sample/sample/177475
Global Mobile Application Revenue by Business Model 2013 – 2018
Virtual Goods
Advertising Revenue
Subscription Revenue
Target Audience:
Mobile network operators
Mobile handset manufacturers
OS and application store companies
Wireless/Mobile application developers
Wireless/Mobile infrastructure providers
Personal computing device manufacturers
Services infrastructure and outsourcing providers
Companies in Report
Table of Contents:
1.0 INTRODUCTION 5
2.0 MAJOR MOBILE OS EVOLUTION TIMELINE AND ANALYSIS 6
2.1 DEVELOPMENT TIMELINE OF ALL MOBILE OS 6
2.2 ANDROID VERSION 1.0 – 4.4 7
2.3 IOS VERSION 1.0 – 7 9
2.4 WINDOWS PHONE 11
2.5 BLACKBERRY 12
2.6 SYMBIAN 12
To buy the copy of this report, visit: http://www.marketresearchreports.biz/analysis/177475
3.0 MOBILE OS MARKET PROJECTION AND COMPETITIVE ANALYSIS 14
3.1 MOBILE OS COMPARISON CHART BY FUNCTIONALITY AND FEATURES 14
3.2 GLOBAL MOBILE APPLICATION REVENUE BY TOTAL VS. BUSINESS MODEL ($ MILLION) 17
3.3 GLOBAL MOBILE APPLICATION REVENUE BY APP STORE ($ MILLION) 18
3.4 GLOBAL SMARTPHONE SALES BY MOBILE OS 18
3.5 MOBILE OS MARKET SHARE PROJECTION 2013 – 2017 19
3.6 GLOBAL TABLET SALES & MARKET SHARE BY OS (UNIT MILLION) 20
3.7 TOP SMARTPHONE COUNTRIES BY SALES & MARKET SHARE (UNIT MILLION) 20
4.0 SWOT ANALYSIS & FRAGMENTATION CHALLENGE 27
4.1 STRENGTH AND OPPORTUNITY 27
4.1.1 ANDROID OS 27
4.1.2 IOS 27
4.1.3 WINDOWS PHONE 27
4.1.4 BLACKBERRY 28
4.1.5 SYMBIAN 28
4.2 WEAKNESS AND THREAT 28
Latest Reports:
Global And China High Performance Fiber Industry Report, 2013 - 2016:
http://www.marketresearchreports.biz/analysis-details/global-and-china-high-performance-fiber-industry-report-2013-2016
High-performance fibers boast important strategic materials. Notably, aramid fiber, carbon fiber and high-strength PE fiber are the most widely applied high-performance fibers with the most impressive comprehensive performance. At present, China is still in the fledgling stage when it comes to the application of high-performance fibers which witness a severe short supply. Spurred by government policies, the high-performance fiber industry is expected to keep a growth rate of 10%-20% in the forthcoming decade.
Aramid fiber falls into meta-aramid and para-aramid, of which the former finds application in high-temperature filter material, firefighter uniform and insulted wear fields, while the latter gets used in safety protection, bullet-proof and material reinforcement fields, etc.
Click Here To Download Detail Report: http://www.marketresearchreports.biz/sample/sample/177464
The worldwide aramid fiber capacities concentrate in a minority of businesses in the US, Japan and China. In particular, meta-aramid market is in a large part dominated by the US-based Dupont with the capacity accounting for 62.5%, while in the para-aramid market, Dupont and Japan-based TeiJin take a lion's share in the world, with the proportion exceeding 80%.
About Us
MarketResearchReports.Biz is the most comprehensive collection of market research reports. MarketResearchReports.Biz services are specially designed to save time and money for our clients. We are a one stop solution for all your research needs, our main offerings are syndicated research reports, custom research, subscription access and consulting services. We serve all sizes and types of companies spanning across various industries.
Contact
M/s Sheela
90 Sate Street, Suite 700
Albany, NY 12207
Tel: +1-518-618-1030
USA – Canada Toll Free: 866-997-4948
Website: http://www.marketresearchreports.biz/
Blog: http://marketpresss.blogspot.com/