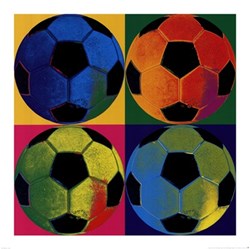 Delray Beach, Fla. (PRWEB) October 29, 2013
Find the perfect artwork for a child's bedroom at PosterNation.com. The online retailer added new products to its website in a wide assortment of colors, subjects and sizes. Whether a room is decorated with a specific theme, such as princesses, superheroes or a specific color scheme, PosterNation.com is the go-to source for high-quality posters.
Vanessa Smith, PosterNation.com marketing director, said, "Posters are an inexpensive way to upgrade a room's decor, which is important as children's interests often change as they age. Parents can find posters for kids of all ages at PosterNation.com. Discover artworks that feature sharks, the circus, farm animals and other popular children's themes."
Upgrade any art print or poster on PosterNation.com to a framed art print. Pre-selected framing options are available. However, if the pre-selected framing configurations do not meet the customers' needs, they can customize the artwork by choosing from among cropping, matting, moulding and glazing options.
About PosterNation.com
PosterNation.com offers thousands of high-quality framed art prints and posters featuring themes that include: sports, movies, music, pets, animals, travel, motivational topics, hot people, vintage celebrities and more. The frame shop allows customers to customize their purchase by selecting the cropping, matting, framing and glazing for a framed art print or poster. Please visit http://www.PosterNation.com for more information.