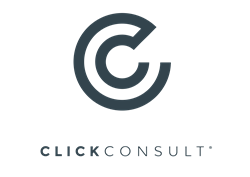 "We're excited to work with an experienced digital marketing agency that has a clear understanding of the importance of engaging audiences, and has demonstrated its strengths in building brand exposure."
(PRWEB UK) 30 October 2013
Digital agency Click Consult has announced that it has begun working with Guernsey based supplement retailer Simply Supplements.
Over the next seven months, Click Consult will help Simply Supplements to achieve its business goal of increasing the brand's online exposure, by focusing primarily on areas of organic search, content marketing and outreach.
Identifying the demographics and characteristics of the brand's audience and then producing frequent, informative and engaging content of value for these people will significantly help to leverage the exposure of the brand online.
Simply Supplements is one of the UK's fastest growing suppliers of vitamins and nutritional supplements. It stocks over 150 products and strives to ensure the highest level of customer satisfaction with each order.
Commenting on this announcement, Suzanne Hopkins from Simply Supplements: "We look forward to working with Click Consult as we continue to improve our online presence. We're excited to work with an experienced digital marketing agency that has a clear understanding of the importance of engaging audiences, and has demonstrated its strengths in building brand exposure."
CEO & Founder of Click Consult, Matt Bullas, said: "I'm delighted to welcome Simply Supplements into our portfolio of clients. The Organic Search industry has evolved dramatically in recent times but our agile processes and experienced practitioners ensure that we adapt with it, and that all of our methodologies help clients to achieve their objectives."
For more information about Click Consult, visit the website here.
Notes for editors:
Click Consult is a digital agency with a core focus on search marketing. With offices in Cheshire and London, Click Consult provides a range of digital solutions to a large portfolio of clients from a cross section of industries.
Simply Supplements is an online nutritional and vitamin supplier based in Guernsey, stocking products such as cod liver oils, multivitamins and glucosamine.
Contact Click Consult:
Claire Davies
Marketing Manager
Click Consult
Unit B1,
Willow House,
Oaklands Office Park,
Hooton Road,
Hooton,
Cheshire.
CH66 7NZ
Tel: 0845 205 0292
Email: pr(at)clickconsult(dot)com
Contact Simply Supplements:
Suzanne Hopkins
Marketing Executive
Simply Supplements
Le Bourg,
Forest,
Guernsey.
GY8 0AN
Simply Supplements
Tel: 0845 863 0622
Email: enquiries(at)simplysupplements(dot)co(dot)uk