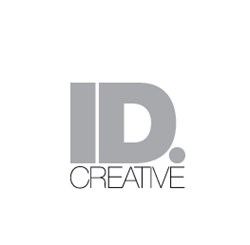 "We are more about brand sustainability than big buzz," says CEO and vice president of public relations, Julie Springer-Holmes.
Austin, Texas (PRWEB) October 30, 2013
Austin-based ID.CREATIVE, a public relations and digital marketing agency, announces its intention to become the go-to agency for best-in-class, strategic public relations and digital marketing services for small and medium sized businesses by providing integrated solutions that grow businesses with more modest budgets.
ID.CREATIVE, formerly SMSC Media Group, was launched in 2011 by award-winning, public relations veteran, Julie Springer-Holmes. With a new look and a more streamlined business model, ID.CREATIVE provides core services in public relations including strategy development, media outreach, crisis communications and event promotion, as well as digital media marketing which focuses on social media strategy and management, web and application development and search engine optimization.
"ID.CREATIVE is first and foremost an ally for companies looking to grow their brand and market-share but don't have corporate-sized budgets to do so," says owner and vice president of public relations, Julie Springer-Holmes. "Our business model is to provide strategic public relations and digital media services as well as peripheral marketing services that grow and protect brands at any marketing stage. We create holistic strategies that advance brands offline as well as online and provide only those services relevant to growth. And although we love big buzz, we're more about brand sustainability."
Andres Cantu III ("AC") will oversee the company's digital media marketing division and brings more than a decade of branding, event promotion and digital marketing experience as the former Marketing Associate & Sr. Promotions Director of Emmis Austin Radio, as well as corporate strategy experience as the former Director of Business Development for web-startup Jellifi. AC's proven success in marketing paired with his experience in web-based companies will lend to the growth and strategic direction of ID.CREATIVE's digital marketing division.
ID.CREATIVE supports a range of industries including food and beverage, entertainment, fashion and beauty, health and wellness, real estate, non-profit, publishing and retail.
For more information on ID.CREATIVE, go to http://www.idcreative.com.
About ID.CREATIVE
ID.CREATIVE is a best-in-class public relations and digital media marketing agency providing services to a broad range of clients at any marketing stage.