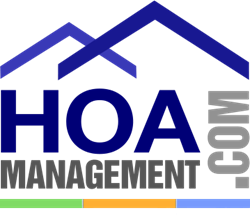 Vienna, VA (PRWEB) October 29, 2013
HOA Management (.com) is proud to announce a new advertising partnership with Real Estate Properties Management. Located in Vienna, REPM is dedicated to bringing professional property management services to condominiums, cooperatives, homeowners associations, and real estate investors throughout the region.
Real Estate Properties Management has partnered with HOA Management (.com) to advertise their services to associations in Virginia that are actively seeking a new property management company. To learn more about REPM visitors to HOA Management (.com) can view their profile page on the directory. Included on their profile page is a direct link for users to click through to their website. HOA Management (.com) also provides a contact form for users who prefer to communicate via email.
Real Estate Properties Management has been engaged in professional property management since 2001. From inception for some, through reorganization for others, REPM has continued to work with association Board of Directors to help them understand the nature of their Association, the scope of their duties, and the obligations inherent in their election to the Board of Directors. The success and growth of Real Estate Property Management has been achieved by providing elected association director with the tools required for capable, experienced, and reputable stewardship. REPM provides a large scope of services including, preparing the budget, reviewing insurance contractors, paying association bills, providing email updates, and assisting in hiring, training, and supervising all personnel.
HOA Management (.com) is a leading HOA property management directory that uses targeted marketing strategies to reach out to community associations and offer them free access to its online directory. Association residents and board members are able to connect with professional management companies and service providers in their local area by searching on the HOA Management (.com) directory. To learn more about HOA Management (.com), visit http://www.hoamanagement.com or email sales(at)hoamanagement(dot)com.