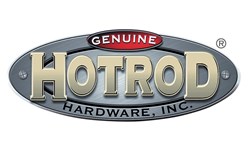 Tallmadge, OH (PRWEB) October 29, 2013
It's not too early to start holiday shopping. Check out Genuine Hotrod Hardware's selection of gifts and decor gearheads of all ages will love.
Outdoor Displays
What better way to kick-off the season than by decking the proverbial halls with new and exclusive tinsel-wrapped lcharacters. Bumble Tinsel Light Displays feature the Bumble from the beloved "Rudolph the Red-Nosed Reindeer" TV special. There are three Bumble-themed displays to choose from. Or, select a Tinsel-Light Display with Santa standing in front of our kind of Christmas Tree from the dragstrip.
Apparel
Fuel a fashion statement with shirts and apparel. There are several new designs for 2013, including the evolving style of an "Evolution of the Mechanic" tee. Some shirts pay homage to legendary speed shops, with graphics like the Clay Smith Cams' mascot "Mr. Horsepower." Plenty of options exist for female gearheads too; a Lethal Threat Ladies Skull Hoodie is perfect when the weather outside turns frightful.
Bone Creeper
Do the people on your list spend time under their cars? Make their lives easier with a Bone Creeper. Once found only in serious shops and motor pool garages, this creeper is made to roll over the most cluttered floors. It has oversized casters and an ergonomic design for comfort during projects that take a long time. It handles 300 pounds and is made to withstand day-to-day use.
Genuine Hotrod Hardware
http://www.GenuineHotrod.com
1-800-575-1932