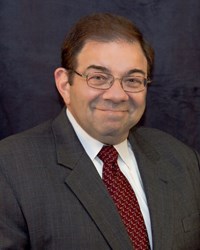 Valley Forge, Pa. (PRWEB) October 28, 2013
Effective September 23, 2013, Paul DeVivo has been appointed to the role of Chief Executive Officer and as a member of the board of Gulf Oil International Ltd. Mr. DeVivo will continue to serve as CEO of Houghton, a role he has held since February of 2008.
Paul DeVivo has over 30 years of diverse international leadership experience in building global specialty industrial businesses. His most recent focus at Houghton has been on global acquisition integration, strategic business modeling, and performance improvement through process redesign. He will continue with that focus for both Gulf and Houghton.
"In a recent planning session with key Gulf and Houghton managers, we acknowledged the success of our initial synergy targets and established additional synergy and integration goals for the future," said Paul DeVivo. "The integration of these two businesses will create considerable value for shareholders."
"As Houghton's CEO, Paul has continually grown revenue and profits while achieving recognition for outstanding customer satisfaction," said Sanjay Hinduja, chairman of Gulf Oil International Ltd. "The directors of Gulf Oil are certain that he will add significant value to the enterprise."
Prior to joining Houghton, Mr. DeVivo spent 12 years at Ashland Inc. in the water technologies division. His additional work experience includes senior management positions with the Valspar Corporation, Unitor A/S and Drew Chemical Corporation. Mr. DeVivo holds a B.S. in marine engineering from the United States Merchant Marine Academy and an M.B.A. from the University of Miami.
About Gulf Oil International
The Gulf Oil International Group (gulfoilltd.com) is one of the largest independently owned downstream lubricants companies with blending plants in Argentina, China, India, Indonesia, The Philippines, and the United Arab Emirates. The Gulf brand is marketed in Asia, Africa, Australia, Europe and North and South America. Gulf Oil International is constantly moving forward with technical developments for its lubricants products, growth in its operations, and expansion into new markets internationally.
About Houghton International Inc.
Since 1865, Houghton International Inc. (houghtonintl.com) has been a leader in the development, production, and marketing of metalworking fluids for automotive, aerospace, steel and aluminum industries, along with a variety of other industry segments. Headquartered in Valley Forge, PA, USA, Houghton maintains a global footprint, with sales in more than 79 countries and supported by 12 manufacturing facilities in 10 countries. Houghton possesses the industry's broadest offering in the MWF and related specialty chemicals segment. It has an extensive library of high-performance, proprietary chemical formulations, which are highly technical and are customized to meet customer requirements.