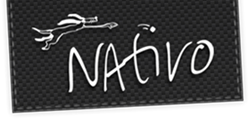 This is precisely the reason why we only create dog joint supplements with five all-natural, food-grade ingredients; the same things you'd find on your table
Fort Collins, CO (PRWEB) November 15, 2013
Nativo Health Sciences, the manufacturer of American-made dog joint supplement, Nativo, is asking all pet owners to read all ingredients of anything they give to their pets, especially dog treats. Since 2012, approximately 1,000 pets have become ill, or even died, after ingesting China-made dog treats.
Earlier this week, the FDA said they are still unable to determine what is killing hundreds of dogs. Approximately 500 mysterious dog deaths were linked to a Chinese jerky treat since January. The FDA is continuing testing for contaminants in these dog treats in hopes of finding the answer to the cause of many conditions ranging from vomiting and diarrhea, as well as kidney failure and death.
Nativo CEO, Patrick Bols, is asking dog owners to consider avoiding China-made dog treats in hopes of decreasing the number of pets becoming ill and dying due to the treats.
"This is precisely the reason why we only create dog joint supplements with five all-natural, food-grade ingredients; the same things you'd find on your table," said Bols. "It's difficult to understand what many different products can actually do to your pets, so we keep our ingredients down to five things that you can pronounce so you can feel safe to give them to your dog. The more complex the recipe, the more complex the research to find out what might potentially be wrong."
Bols also said that it is important to seek out American-made products because of China's track record with food safety, referencing a 2007 report by the FDA about the recall of low quality dog food that contained melamine - a compound often used to create fire-resistant clothing and whiteboards.
Nativo is asking that all pet owners ask their veterinarian if a treat is safe before ever administering anything to their dogs.
For more information about Nativo and dog glucosamine supplements, visit http://www.dogglucosamine.com.
###
Chris Chavez
Red Rocket Web Specialists
Phone: 970.674.0079
Email: chris(at)thinkredrocket(dot)com
Website: http://www.thinkredrocket.com