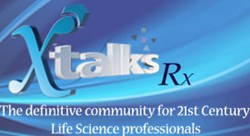 Toronto, Canada (PRWEB) November 01, 2013
The conduct of clinical trials has increasingly become globalised and expanded well beyond the traditional regions of North America and Western Europe. Global trials now typically include centers based in Asia, Central and Eastern Europe, Central and South America and the Middle East. This globalization is the result of a number of significant advantages over limiting trials to traditional locations. These advantages include access to greater numbers of patients and hence faster recruitment, brand exposure to more markets, cost efficiencies and access to patient populations to facilitate marketing approvals in various countries.
This webinar will address in more detail the advantages of globalization as well as the best practices for overcoming the challenges.
A Q&A with the audience will follow the main presentation.
To learn more about the presentation or register to attend, visit: http://xtalks.com/globalizing-clinical-trials.ashx.
Xtalks, powered by Honeycomb Worldwide Inc., is a leading provider of educational webinars to the global Life Sciences community. Every year thousands of industry practitioners (from pharmaceutical & biotech companies, private & academic research institutions, healthcare centers, etc.) turn to Xtalks for access to quality content. Xtalks helps Life Science professionals stay current with industry developments, trends and regulations. Xtalks webinars also provide perspectives on key issues from top industry thought leaders and service providers.
To learn more about Xtalks visit http://xtalks.com/ContactUs.ashx.
Contact:
Michelle Tran, Marketing Manager
+1 (416) 977-6555 ext 284
mtran(at)xtalks(dot)com