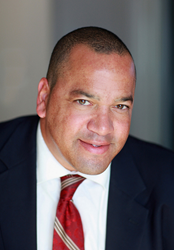 Metairie, LA (PRWEB) November 05, 2013
Former chief White House photographer Eric Draper will discuss his new book, "Front Row Seat: A Photographic Portrait of the Presidency of George W. Bush," at Metairie Park Country Day School on Wednesday, November 13, 2013 at 6:30 p.m. 300 Park Road, Metairie, LA 70005.
Full of extraordinary images, many never before published, Draper's book gives a compelling, behind-the-scenes view of the entire presidency of George W. Bush, from dramatic events such as 9/11, Katrina, and emotional meetings with troops in war zones, to relaxed, intimate moments with the Bush family.
Draper is the longest-serving chief White House photographer and also was named special assistant to the president. He was the first to document two full presidential terms, covering George W. Bush for the whole eight years of his presidency. Prior to serving in the White House, Draper worked as West Regional Enterprise Photographer for the Associated Press and as a staff photographer for the Seattle Times, Pasadena Star-News, and Albuquerque Tribune.
"Front Row Seat" features a foreword written by President George W. Bush and is edited by Dr. Don E. Carleton, executive director of the The Dolph Briscoe Center for American History, University of Texas at Austin.
A book signing will follow in the Country Day Dining Room. This event is free and open to the public. Visit http://www.mpcds.com/ericdraper or call (504) 849-3113 for more information.
Metairie Park Country Day School is a private, independent, non-denominational, co-educational, Pre-K through grade 12 school in Metairie, LA.