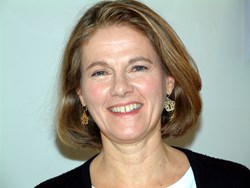 "From Hurt to Joy is a down-to-earth guide to being human, warts and all. This book is ingenious." Dr. Christiane Northrup, author of Women's Bodies, Women's Wisdom
Montpelier, VT (PRWEB) October 31, 2013
Life is stressful. From Hurt to Joy: How to transform self-defeating patterns with Energy Dynamics, by Sarah Gillen, MA, LMFT, PCC, shows readers how to release trauma and old beliefs, empower themselves and become more consistently happy. It is now available in e-formats for all electronic devices.
People are feeling traumatized due to the economy, natural disasters, attacks, accidents,and serious illnesses. People struggling to move beyond their past and be more successful will also find help in this book. Dr. Christiane Northrup, author of Women's Bodies, Women's Wisdom, said, "From Hurt to Joy is a down-to-earth guide to being human, warts and all. This book is ingenious."
Gillen, a Licensed Marriage & Family Therapist with over 30 years' experience, uses Energy Medicine, Asian Medicine, as well as psychology to help people recover and change their outlook. She is a medical intuitive. She has an office in Montpelier, VT, and also works by phone.
"Most books just talk about the problems or are aimed at professionals. From Hurt to Joy gives you inspiring and concrete steps to work through old stuff and grow. Sarah's style is accessible to everyone, and this book is valuable for everyone - even me, and I'm in my 70's!" said Florence Keene.
What makes this book stand out is the scientific information as well as the perspectives from alternative medicine. It's a unique blend of rigor, insight, case studies, and clear exercises. Gillen provides information on how the brain holds onto hurt or trauma and what the real role of self-criticism and shame is. "You can use your understanding of how the brain functions to more effectively change your patterns," she said. At the same time the book is quite spiritual. Gillen sees healing as a process of connecting with oneself as authentically as possible.
From Hurt to Joy also goes in depth into breathing techniques, how to release stored feelings and reliably ground oneself in the present. It gives extensive information on reducing anxiety and physical pain, protecting oneself around toxic people, and clear steps that to change one's outlook and be more optimistic and happy.
"It's a different kind of Energy Work – rigorous, grounded in theory and clinical experience," said R. McNaughton of Vermont.
With lovely photos and inspiring quotes, From Hurt to Joy is a valuable and life-changing book. It would make a wonderful holiday gift for anyone who wants to free themselves from old patterns that hamper their success in work or in life, as well as those who have wrestled with trauma.