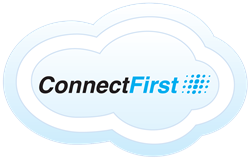 I think we all want to explore how to give the best customer experience to clients who have agents that work at home
Denver, Colo. (PRWEB) November 05, 2013
Connect First will sponsor the Virtual Call Center & Home-Based Agents Summit, an event that dissects and analyzes the pros, cons and business opportunities of using a whole or partial home-based agent model. The Virtual Call Center & Home-Based Agents Summit will consist of several industry leaders providing expert advice on adopting a home-based agent model. The event will take place Nov. 13- 15 at the Hyatt Regency Denver Tech Center in Denver, Colo. Register for the event with the code VCC_CONNECTFIRST and save 30% off the registration price.
Connect First CEO Geoffrey Mina will be leading a roundtable discussion on the top contact center initiatives and investment priorities. The roundtable will cover top priorities such as IVR, ACD, and Dialer technologies. "I'm excited to be alongside innovative leaders in the industry," said Mina. "I think we all want to explore how to give the best customer experience to clients who have agents that work at home."
After the roundtable discussion, Connect First will be hosting a Craft Beer Tasting event in partnership with the award-winning FATE Brewing Company Thursday from 5-7 p.m. In addition to the beer tasting, Connect First will be raffling out prizes all day in their booth Nov. 14-15 during exhibit hall hours. Prizes include Breckenridge Vodka and Bourbon, and an iPad Mini.
About Connect First: Connect First is an award-winning SaaS telecommunications and cloud contact center software provider that focuses on customer satisfaction and elegant hosted solutions. Connect First offers a robust platform, designed and supported by a team of highly experienced engineers, designers and business analysts, and backed with personalized in-house customer care. Solutions include Cloud Routing, Inbound ACD, Outbound Dialing, Call Tracking, Interactive Voice Response (IVR), Voice Broadcast, Disaster Recovery, Predictive Dialer, Real-Time Telemetry, CDR Reporting, Live Agent Chat and more. Through a consultative approach with each customer interaction, Connect First builds customized solutions to meet the needs of a discerning customer base. Visit http://www.connectfirst.com for more information or a free consultation with a contact center solutions expert.