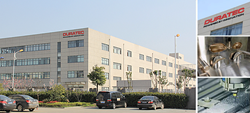 (PRWEB) October 30, 2013
DuratecPlastics.com is a famous Chinese injection molding company. It offers wonderful plastic injection molding and custom plastic parts for individuals, companies and distributors of all kinds. The reliable company has recently announced its new range of plastic injection moldings and launched a promotion of these new items, up to 30% off.
As one of the leading plastic injection molding companies in the industry, DuratecPlastics.com has confidence in exceeding customer expectations. It has been specializing in making nice plastic injection moldings for many years. The company aims to help new and old clients to get cost-effective items.
The kind online staffs have now updated the company's website to share the latest information about its molding products, and they are ready to help all current and prospective guests worldwide. The products offered by DuratecPlastics.com are useful in several industries: toys, hardware, machinery, electronics, consumer goods, medical instrument and more. They are warmly welcomed by both local and overseas customers.
The CEO of the company says, "We are excited to release our new collection of plastic injection moldings. It includes various kinds of plastic injection moldings. The detailed information is shown on our website. Now, these excellent moldings are available at discounts. If you are interested in them, you should visit our website as early as possible, or else you will miss the special offer."
About DuratecPlastics.com
DuratecPlastics.com is the website belongs to Duratec Industries Ltd. That specializes in plastic injection molding and plastic product assembly. The business is located in Suzhou. The company owns a modern manufacturing and warehousing facility as large as over 12,000 square meters. For more information, please visit http://www.duratecplastics.com/