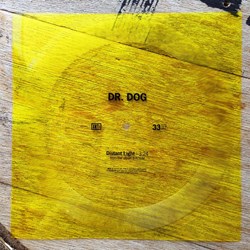 Each band turned in some of the best performances of their tours at our brewery.
Frederick, Maryland (PRWEB) October 30, 2013
Flying Dog, an independently owned and operated craft brewery, announced a partnership today with Alternative Distribution Alliance (ADA), the independent music distribution arm of Warner Music Group.
The two companies worked with Anti Records and (the conveniently- and coincidentally-named) indie rock band Dr. Dog to create a limited-edition 7" flexi vinyl single of the new song "Distant Light," available exclusively in Flying Dog "Shock & Awe" variety packs.
The 12-beer variety packs containing the record will be labeled with a yellow Dr. Dog sticker, and will be distributed internationally over the next three months in support of the band's new album, B-Room, which came out on September 30.
In addition to the single, a special live performance by Dr. Dog was recorded for Flying Dog, featuring three additional songs from B-Room – "Broken Heart," "Too Weak to Ramble," and "The Truth" – along with a Q&A session with the band featuring questions from Flying Dog staff.
"What three canned goods would you keep in deep supply in a bomb shelter?" asked one Flying Dog staff member, to which the band replied, "canned mackerel, coffee, and beer."
All three performances can be seen at FlyingDogBrewery.com/DrDog.
"Dr. Dog is a favorite around the brewery and we have our fingers crossed that they can come out and play next summer," Ben Savage, Flying Dog CMO, said.
Flying Dog began working with ADA this past spring for Summer Sessions, a series of three outdoor concerts on the brewery grounds featuring of Montreal on May 25, Deer Tick on June 15, and The Jon Spencer Blues Explosion on July 20.
After sound check, each of the bands joined Flying Dog brewers to select ingredients for specialty casks of beer filled before they took the stage.
Flying Dog then tapped each collaborative cask at music-centric events throughout the DC-metro area. Montreal's cask was tapped at Baltimore's indie haven The Brewer's Art for a listening party for the band's new album lousy with sylvianbriar on July 27.
"Each band turned in some of the best performances of their tours at our brewery," Savage said. "We're looking forward to continuing our work with ADA and having an equally incredible lineup next summer."